Cold baths put work life in balance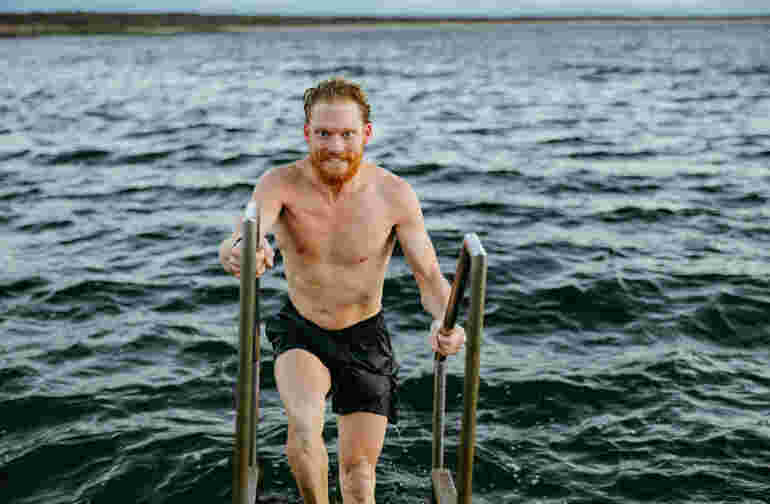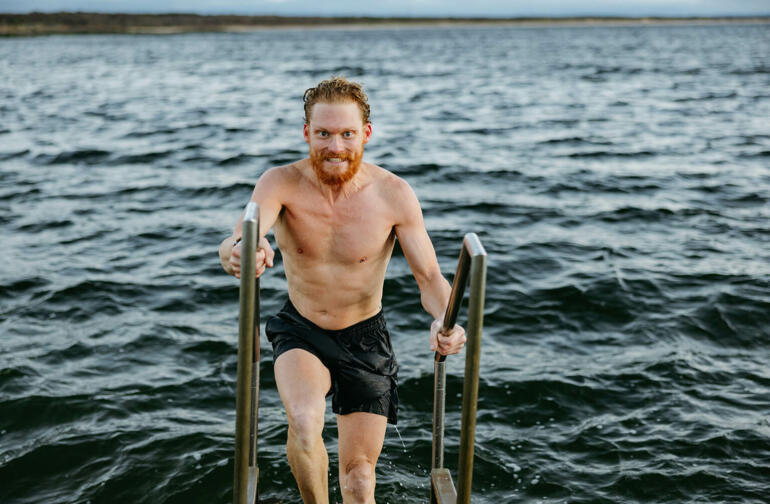 Take a deep breath and climb down the ladder. Embrace the extreme cold, keep calm and let the initial feeling of shock pass. Exposing your body and soul to the cold winter water is a Halland tradition, dating back to the mid 19th century. For Martin Bergman, cold baths are about creating a balance in life through this meditative ritual.
It's an unusually windy but pleasant evening and the sun is setting on the horizon. Just before Martin Bergman walks down to the jetty and descends into the ice cold, dark water, he sits in the sauna until reaching boiling point. After ten minutes in the water, he climbs out. According to Martin, that's when 'it' happens.
– It's such a lovely feeling once the blood starts pumping through your body. It's a bubbly and popping sensation on the inside. When the warmth eventually returns to your fingers and toes, it's like having champagne in your veins, says Martin Bergman.
Martin Bergman is manager of Fab Lab at Halmstad University, and he loves taking a bath – no matter the season.
– Usually, I don't need to have a sauna before I take a bath. Most of the time I just go down for a dip or two, without having a sauna. Then I get dressed and go home, he says.
There's usually a window of only five to ten minutes between the first and second bath.
– The second bath is pretty nice. Your body has gotten used to the cold temperatures and you already know how your body will react. It gives you time to focus on the actual sensation.
Martin is a design engineer with a master in machine technology and industrial design. He is also manager of Fab Lab's laboratory at Halmstad University.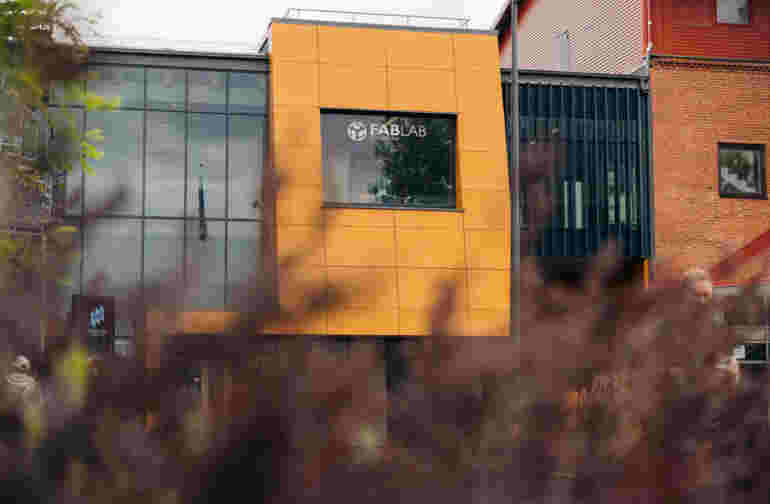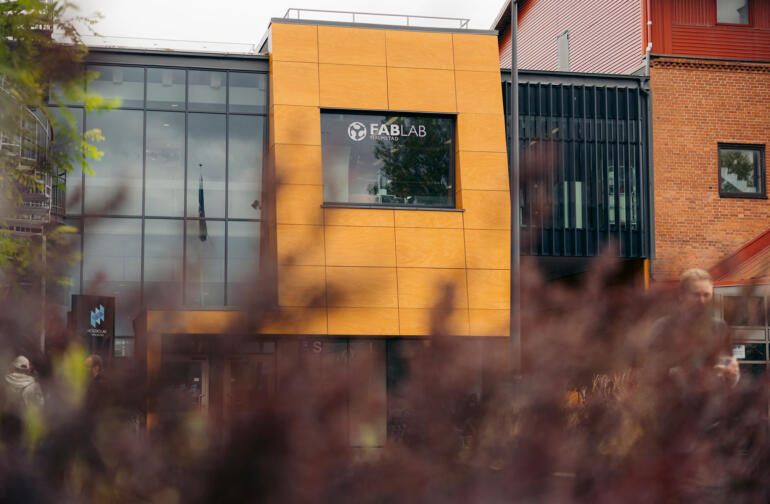 Taking cold baths once a week
A couple of years ago, Martin Bergman started to take cold baths more frequently. The ambition now is to do it at least once or twice a week.
– We all have our mid-life crises when we try to find peace and quiet in different ways. Some take up yoga, others start to meditate or work out to release tension. I take baths.
To Martin Bergman, it was about finding inner peace and calm in an otherwise stressful life.
– I had a lot of work and was about to hit the wall. That's when I started to take cold baths more frequently, in order to become more focused and get to know my body better. It was like pulling the brakes on the stress in my life. I felt as if I became a better person and a better dad when I came back from a bath. It worked for me. 
Bath facilities should be brought back
A couple of years ago, Martin Bergman and his friend Thomas started a Facebook group – Halmstad Cold Bath – which now has 2600 members.
– We have a long tradition of taking cold baths in Halmstad and there used to be several facilities for cold baths here. We want them back. People need balance in life, and not just for four weeks during the summer when the water is warm.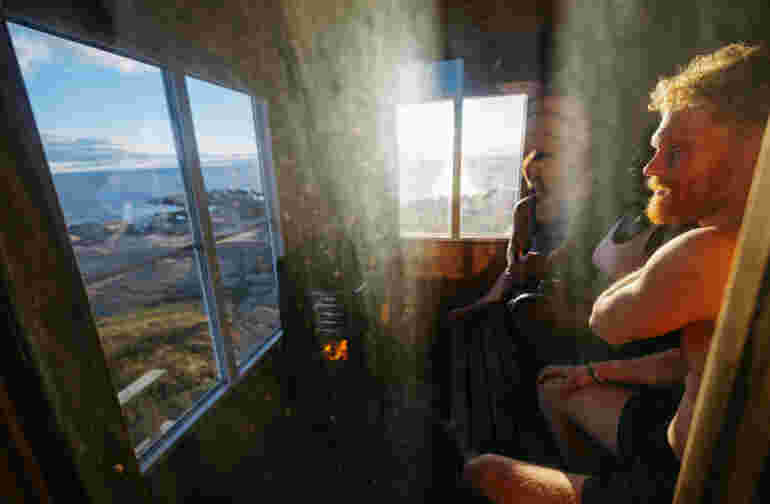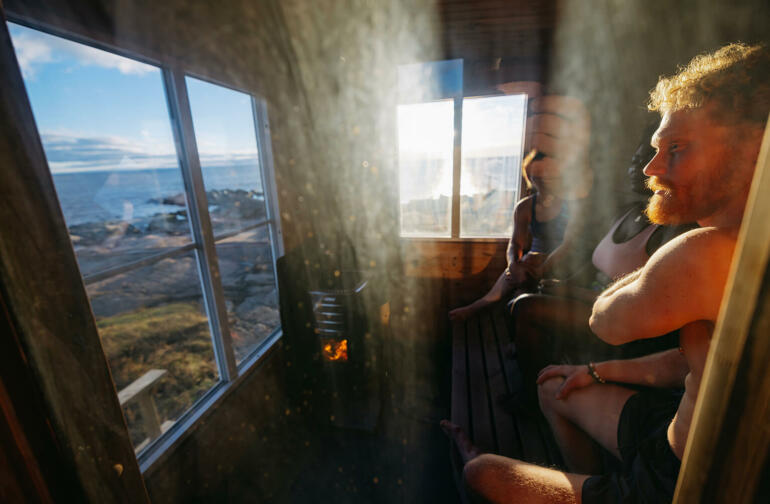 He says that the culture around cold baths was never really dead, it's just taken a break and is just now starting to come back. In 1997, a new cold bath facility opened in Varberg and the members of the Facebook group are trusting that more towns along the Halland coast will follow. 
– Sometimes, there are more people waiting in line to climb down the ladder in the winter time than in the summer, Martin Bergman says.