"Give every child a voice for improved health and well-being"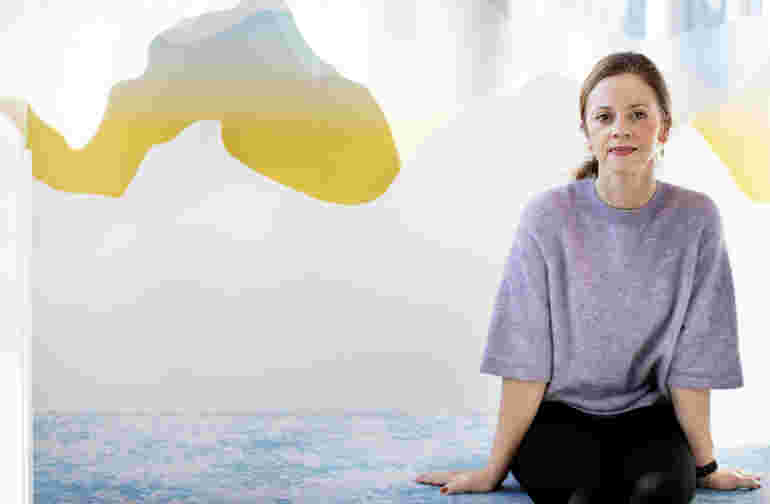 Ten years of research at Halmstad University investigating child participation in healthcare resulted in an app. The app was developed by Galaco, a company connected to the UN Convention on the Rights of the Child, with a clear vision of having children being involved and having a voice on issues directly concerning themselves.
– We have a lot of work to do, and there's a huge demand. We think it's important to have a dialogue on the child's own terms, says Sofia Lindholm, CEO Galaco AB.
Professors Petra Svedberg and Jens Nygren were initially concerned that the clinical research they'd devoted their time to for the last ten years at Halmstad University would become just a report. Which is why they decided to take the leap into the business world. 
Svedberg and Nygren's research had resulted in different collaborations with people from both health and education. This, in turn, gave them both important insights regarding children's participation in healthcare. They noticed a clear lack of tools, competence and collaboration – far too important elements to let it get stuck in scientific publications.
– This is about creating a safe space for children in healthcare. For them to feel safe, informed and assured that they can ventilate fears or worries about their state of health, Lindholm explains.
Digital playful communication
Just as the UN Convention on the Rights of the Child became Swedish law on January 1 2020, Svedberg and Nygren founded Galaco based on their mutual research in innovative solutions used practically to make things better for children, and give them a voice in healthcare and education.
– Our ambition is to make it simple and played down, it shouldn't be difficult for a child. We want them to feel involved and listened to in safe and comfortable conditions, Lindholm says.
The result was a playful, digital communications tool meant to increase the participation of children in healthcare, developed with the support of Svedberg and Nygren's clinical research. The tool consists of an app where children interact in a virtual environment in order to put words on their thoughts and feelings. 
– It's based on questions directly aimed at children and their everyday life, like school, their dreams and feelings.
– It's based on questions directly aimed at children and their everyday life, like school, their dreams and feelings.
Galaco has developed a playful tool for children to participate in their own healthcare.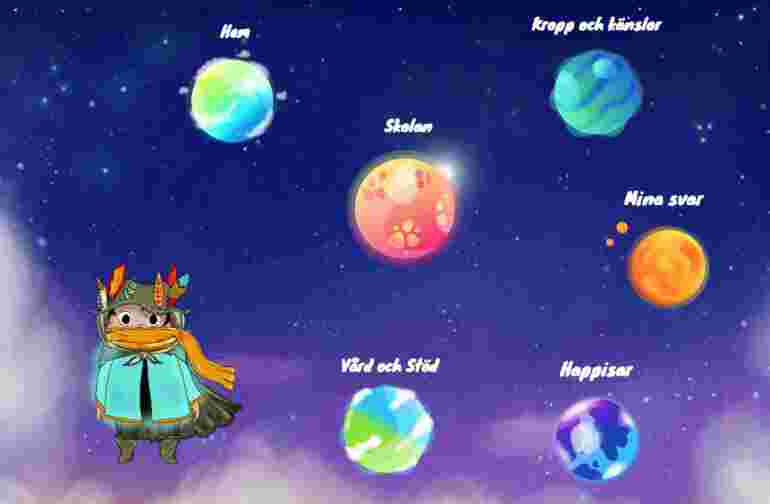 App for children based on research
The app is a platform where the children's work can be followed up and provide conditions for a care process based on the perspective and needs of the child. Which, in turn, will lead to better resource allocation and increased quality.
– Being able to ask these questions through a gaming format, we can make the children feel safe. But it's also making it easier for adults to bring up certain tough topics. It's immensly important for a child to be able to convey their feelings, during for example cancer treatments, Lindholm says.
In what context should the app be used?
– Primarily in healthcare, but we've also noticed a certain interest from the educational sector. There are many places in society where children and adults communicate and have interactions, like refugee centers, legal processes and the civil society. Here we are able to really strengthen the rights of the child.
How big is this need for innovation in healthcare?
– The need is big, but demand is too. We all need new ways to meet, new and young companies are able to receive help from larger and more established companies who are able to open doors and use their experience to help advance newcomers on the scene.
Galaco is a succesful startup who, at a very early stage, got in touch with Almi Företagspartner, a state-owned company offering loans and business development for small and mid-sized companies in the Halland region. Today, Galaco view themselves as a "locally grown" company with a background in research at Halmstad University. Which also made it natural for Galaco to have their headquarters situated in Halmstad and be activate in the entire region.
– We have a nice and big network here where we've established ourselves. There's already a big interest in us as a company, and it's an opportunity for us to lead the way when it comes to helping children, based on the UN Convention on the Rights of the Child, Sofia Lindholm says.