How Glesys created the holy grail of data centre cooling in Falkenberg.
Hosting company GleSYS uses residual heat from the data centre to warm up the homes of Falkenberg.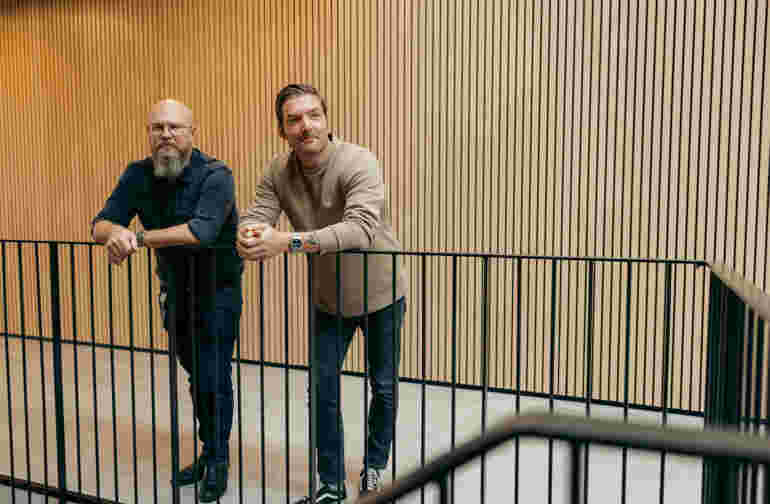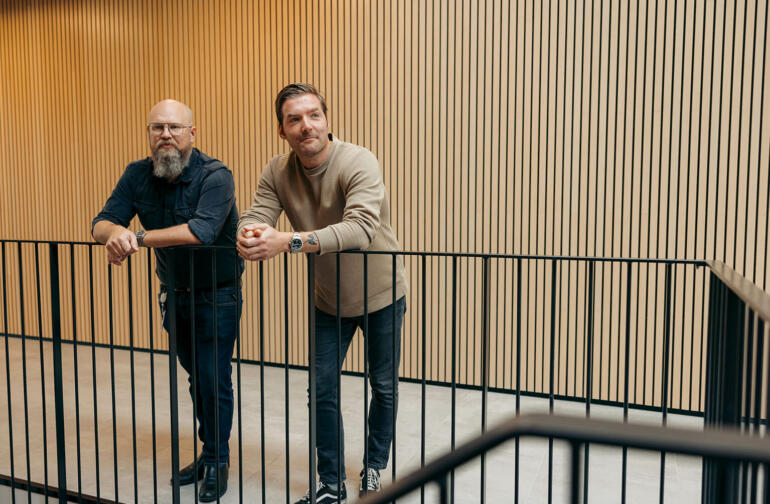 Having roots in Falkenberg, it was natural for the hosting company Glesys to build a new data centre in Halland. Through a unique collaboration with Falkenberg Municipality and Falkenberg Energi, the surplus heat from the data centres can heat up to 1,700 homes.
When the new, modern data centre was completed in Falkenberg a couple of years ago, it was after a unique collaboration between the hosting company Glesys and municipal energy company Falkenberg Energi. Glesys represents a new generation of infrastructure providers, offering resource-efficient cloud solutions through modern and environmentally friendly facilities.
"One of our goals was to be able to harness all the residual heat created by every server in operation and transfer it to the municipal district heating system. It's by far the best way to make use of the excess heat generated in a data centre," says Sebastian Westman, marketing manager at Glesys.
Focus on sustainability
The facility in Falkenberg is powered by 100% renewable ecolabelled energy under the Swedish Environmental Protection Agency's Good Environmental Choice ecolabelling scheme, and is designed to consistently focus on the environment and sustainability. Glesys is also certified to ISO 14001 – an internationally accepted standard for companies that want to pursue effective and structured environmental management. The company operates servers for over 4,000 customers in 67 different countries, although the vast majority of customers are in Sweden.
"The cloud that everyone is talking about today is really an industrial space, or rather a data centre, with several data halls and a lot of hardware, cables and other equipment running around the clock. In our data centres, customer data is managed in the most sustainable way currently possible," says Sebastian Westman.
Cooperation with the municipality
Together with Falkenberg Municipality, Glesys found a plot of land that was connected to the municipal district heating system. This led to a collaboration with the municipality's energy company Falkenbergs Energi on finding a solution that would benefit both parties.
The residual heat goes straight into the muncipalitys heating system.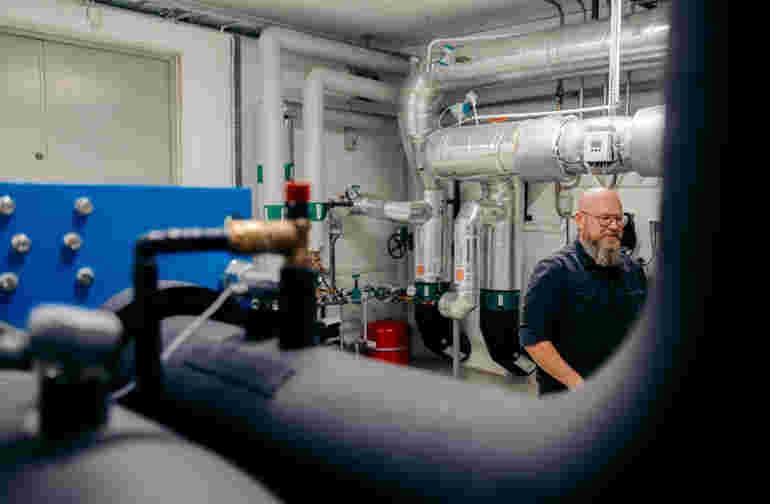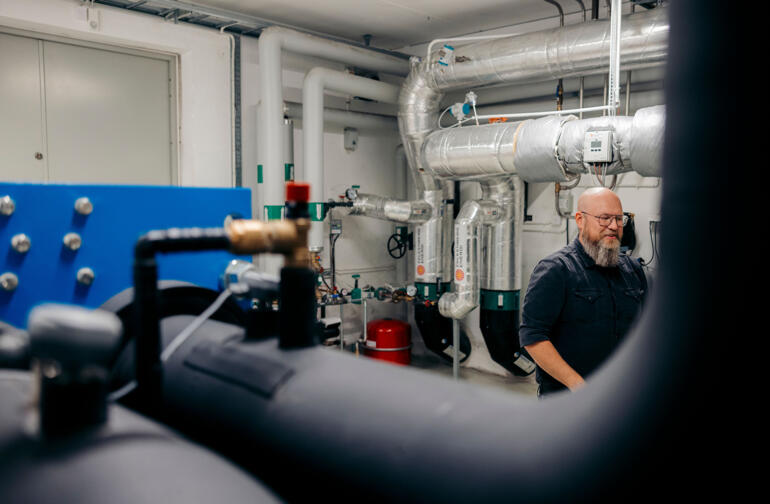 "These were optimal conditions. The cooperation includes connecting our data centre to Falkenberg Energi's district heating network, which enables us to share with local residents the heat generated in our data halls when all the servers are running," says Sebastian Westman.
The ability to use residual heat in this way requires investments from both parties, including the possibility for Falkenberg Energi to receive the heat. It's a rewarding collaboration that we're very happy about,
Facts about Glesys:
Glesys is a leading Nordic IaaS provider with its own data centres in Falkenberg and Stockholm in Sweden and Oulu in Finland. They also have offices in Malmö and Gothenburg, along with several partner data centres in Europe and the UK.
Glesys was founded in 1999 in Falkenberg, back then with the ambition of selling web hosting and e-mail accounts with associated domains. At the time, operations were based on a server in the US, but the value of having data and servers on home turf was quickly realised.
Glesys is certified to ISO 14001 – a standardised management system for the environment – and provides support in the active, structured work for a better and more sustainable climate.
End-of-life equipment is recycled through Mirec Recycling Solutions and replaced with more energy-efficient alternatives wherever possible.
Glesys' backup power supply runs on EcoPar – a fuel that, among other things, reduces CO2 emissions by up to 50% over its entire life cycle, to ISO 14040.
More Digital Technology in Halland