Halmstad University Solar Team – Racing 3000 Kilometres Powered by Solar Energy
Halmstad University Solar Team
The team behind the solar car Sven, which will compete in the Bridgestone World Solar Challenge 2023.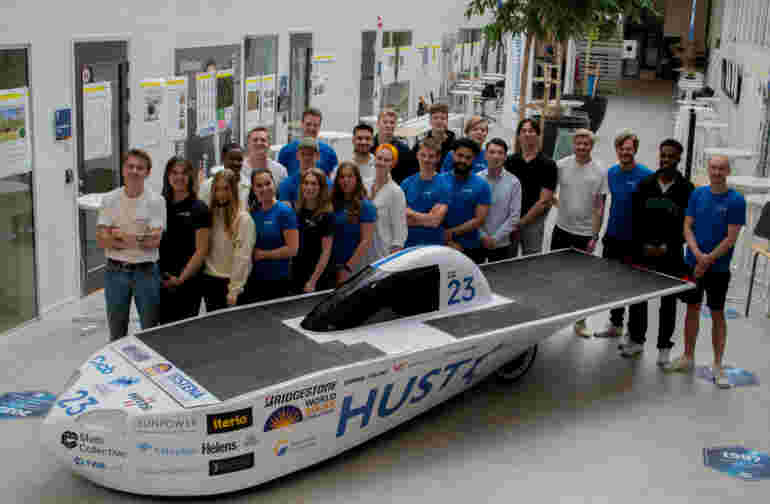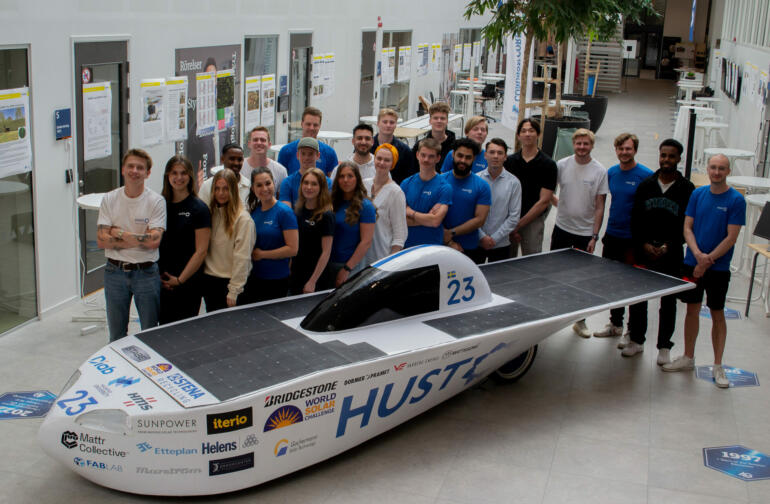 Are you a student at Halmstad University looking for exciting opportunities? Look no further than the Halmstad University Solar Team (HUST), a dynamic group of approximately thirty students dedicated to building a solar-powered car to compete in the world's premier solar car racing event—the Bridgestone World Solar Challenge.
The Bridgestone World Solar Challenge: A 3000-km Odyssey
The Bridgestone World Solar Challenge, held every two years, spans a 3000-km challenging  journey from Darwin in the north to Adelaide in the south. In this prestigious competition, Halmstad's team competes with students from 35 nations worldwide to design, construct and manufacture the most efficient solar-powered vehicle, with hopes of crossing the finish line first.
A Journey of Evolution at Halmstad University
Halmstad University's involvement in this remarkable venture dates back to 2019 when the project started within the concept of FabLab Halmstad and a group of students from the Product Development and Innovation Engineering program took up the challenge. Today, the project has opened its doors to students from all programs at the university.
Fabl Lab at Halmstad University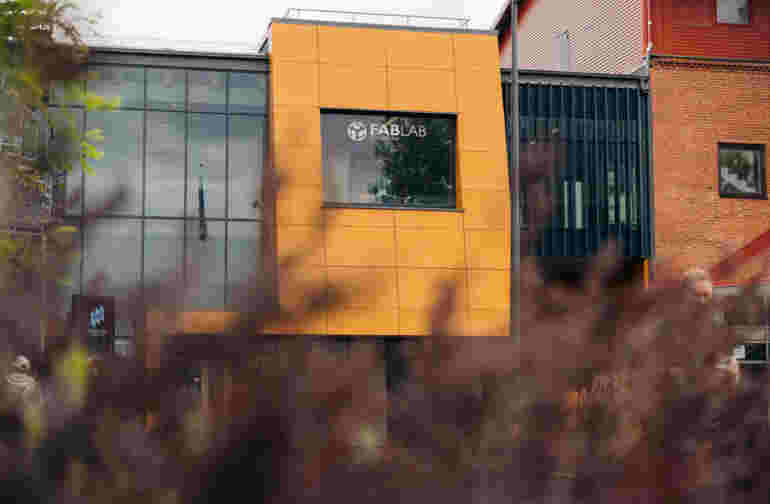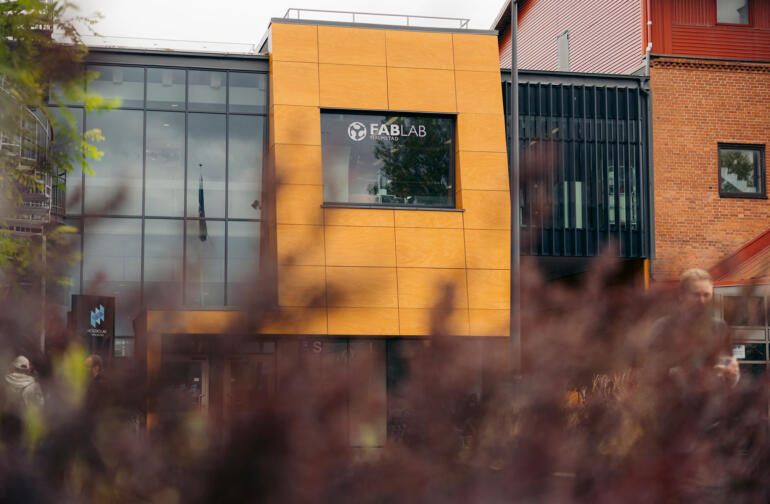 A Continuous Cycle of Innovation
After each race, the entire team regenerates from scratch. This involves securing sponsorships, crafting a new design, establishing the construction process, and executing the physical build. The two-year cycle is both exhilarating and demanding.
Two Years of Preparation and Counting
The preparations and development for this year's participation have been ongoing for two years. The primary challenge lies in creating a lightweight, aerodynamic, yet robust vehicle, all while adhering to sustainable principles. Moreover, the team must navigate a comprehensive 70-page safety protocol.
Halmstad University Solar Team
The preparations and development have been ongoing for two years.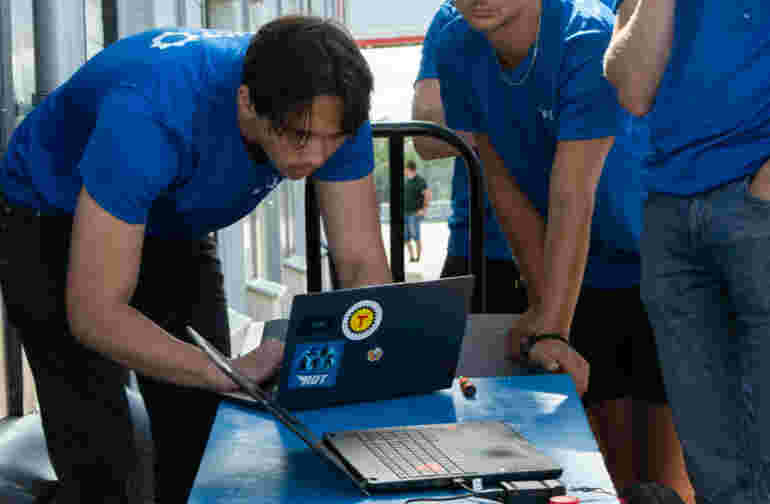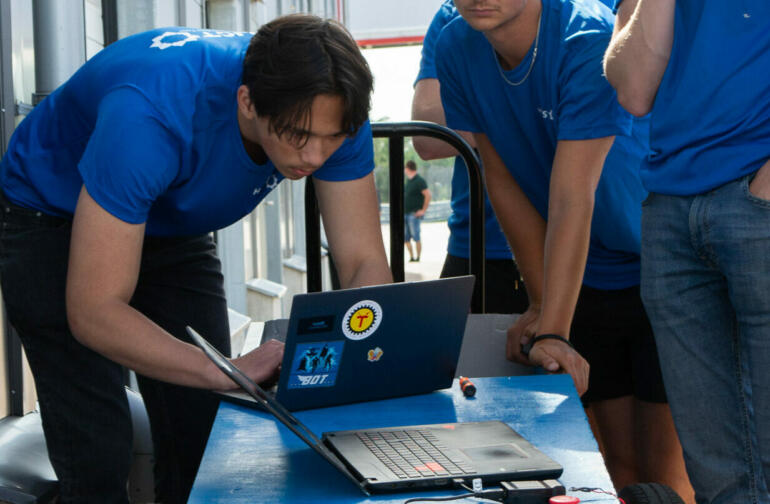 Powering Forward with Solar Energy
The vehicle is exclusively solar-powered and is subject to strict regulations regarding the maximum power output from its solar panels. Simultaneously, there are numerous safety and sustainability requirements that must be met to qualify for participation.
Beyond Technical Challenges – Strategy in Play
The competition isn't just a technical test; it also assesses the teams' strategic abilities in managing energy consumption, weather conditions, and terrain. Participants must strike a balance between driving fast enough to avoid time loss and conserving energy to prevent battery depletion.
Halmstad University Solar Team
The car is 5 meters long and 1.35 meters wide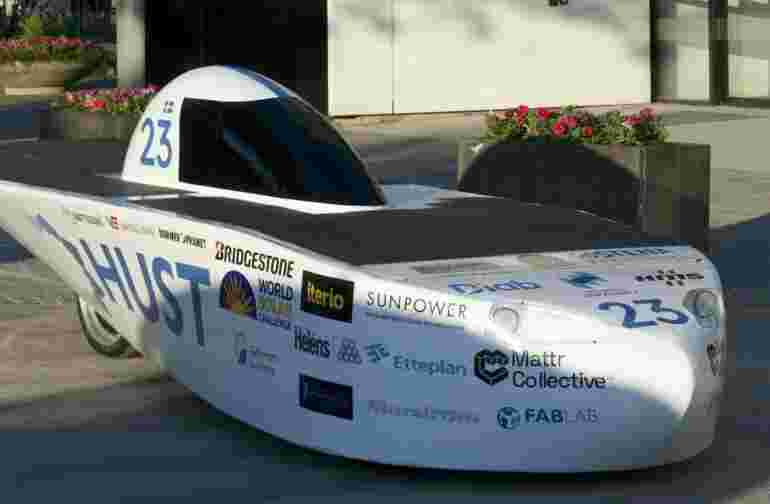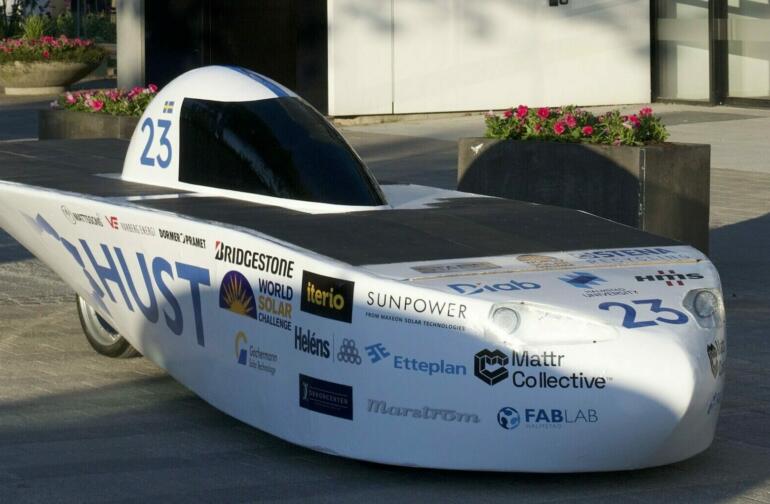 The Road Ahead
Seventeen team members will be present in Australia, including six drivers. The team heads to Australia with ambitious goals and a well-defined strategy.
We are filled with anticipation, and with just one month to go, our excitement is mounting. We have high aspirations but are also acutely aware of the challenges we may encounter on-site, which we must adapt to.
In conclusion, Halmstad University's Solar Team is not only making strides in sustainable transportation but is also a testament to the institution's commitment to experiential learning and innovation. The Bridgestone World Solar Challenge serves as a thrilling platform for students to apply their academic knowledge to real-world challenges and push the boundaries of solar-powered technology.