"It's easier to break through the noise in a smaller town"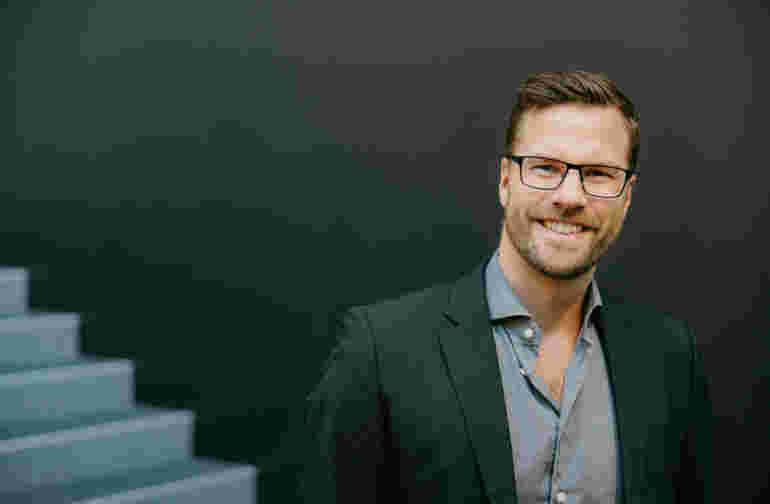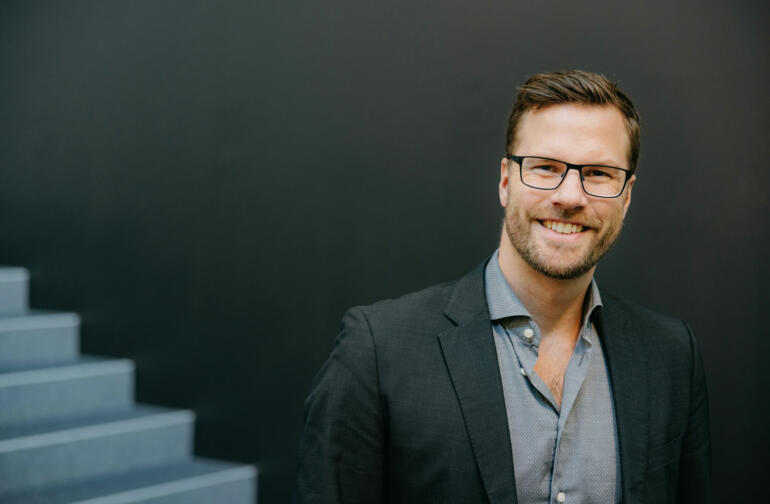 About 20 years ago, IT entrepreneur Ludvig Granberg came to Halmstad. Today, he's a strong figure in the region, with many branches on his tech tree and a great involvement in innovation and start-ups. Here he shares his thoughts on investing in IT and in Halland. 
Ludvig Granberg is one of Halland's leading entreprenuers and a prominent IT figure in the region. He is the CEO and owner of R360 Resort Systems, producer of business and booking systems for ski resorts, among other facilities. He is chairman of the board for Qiwio, a company he is one of the founders and owners of. Qiwio makes solutions for e-commerce, delivering a technology which makes videos and images clickable.  
From Stockholm to Halmstad
Ludvig Granberg came to Halmstad from Sollentuna outside of Stockholm to do his military service in 2003. Back then, Halmstad was a town he didn't know too much about. But he's remained ever since, and even started a family.
"Halmstad is a child friendly town and the right size for us. It's big enough to house a university, which is important. Communications are good, not least to Stockholm. So there were several reasons for me and my family to stay here," Granberg says. 
After studies in computer science technology at Halmstad University, he started his first tech company, which he sold in 2018. 
"So that's when I bought R360 System, a company with four employees. In just three and half years, we grew into 18 employees and were awarded the Gazelle award for fast growing companies by economy newspaper Dagens industri."
IT entrepreneur in Halland
During his 20 years in Halland, he has established several networks and gotten involved in the innovative driving tech forces in the region. According to Granberg, being an IT entrepreneur in Halland has several advantages. 
"It's easier to break through the noise and stand out as an employer of choice in a smaller town. Having gained attention from the community, but also being visible among potential and current employees, has been an advantage," he says and adds, "it's easier to find new possibilities across borders, since the place isn't so big."
The network Webb Helt Enkelt, visiting the IT-company Glesys in Falkenberg.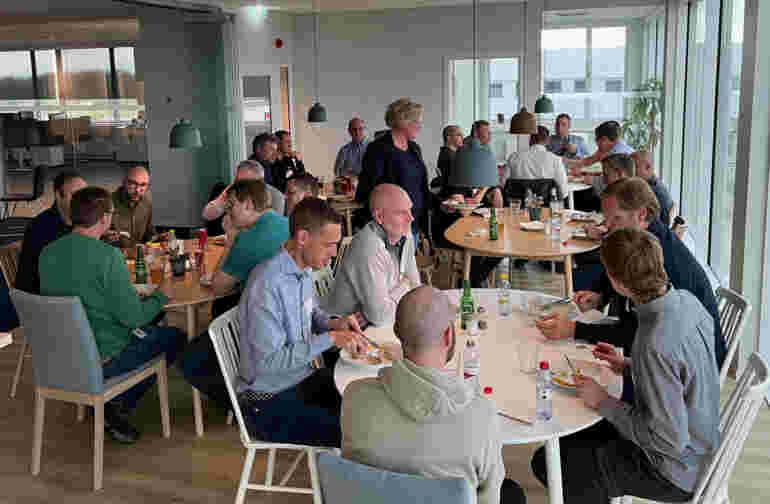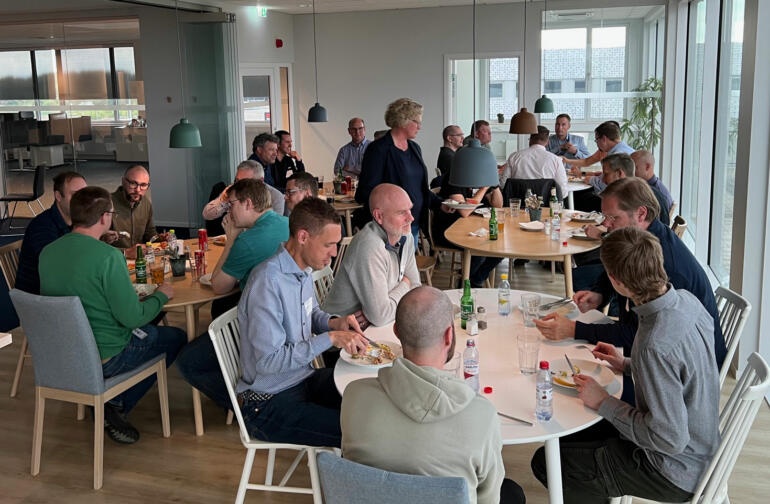 Ten years ago, Ludvig Granberg started Webb Helt Enkelt, a network that consists of more than 350 members. This is where techies from Halmstad and its surroundings gather four times a year for seminars on a hot and important tech topic, as well as for exchange of experiences.
"We try to meet at a different place each time, and at companies. Sometimes we host a special event where the actual place is the theme. Last time we met at hosting company Glesys," he says.
Halland Tech Week – an initiative to highlight the tech field in Halland
Halland Tech Week is an event that started three years ago and visits several towns in the region. Behind the initiative are, among others, business incubator High Five in Halmstad, an important element of the Halland business ecosystem, and Alexandersoninstitutet in Varberg. 
"Tech Week is an attempt to put Halland on the map. The main purpose is to attract talent to the region. Helping businesses become more visible benefits all the companies involved, including the community," Ludvig Granberg says. 
What is the tech field like in Halland?
"It has grown. I can see how several consulting companies, both national and international, have established themselves here. They have examined the stretch between Malmö and Gothenburg and have found Halmstad, a town with a university. This is an important element since it's a source for recruitment," Granberg says and adds, "I spend a lot of my time outside of my businesses, because I enjoy investing and putting my knowledge to use. The reason is twofold. On the one hand, it's a way to make money, on the other it's a way to pay back and support the local businesses.
Ludvig Granberg's entrepreneurial engagements 
Ung Företagssamhet (UF) is a national organisation. Ludvig Granberg is a member of the board for UF Halland. Recently, 2,000 students started over 500 UF businesses in Halland alone.  
IT Halmstad is a platform aiming to attract talent to Halland. They collaborate with among others the university, vocational schools and Kattegatt gymnasiet. The purpose is to spread information about the market and what the industry is currently working on. 
Halland Invest is a r

egional investment promotion agency, owned by the banking and insurance company Länsförsäkringar together with Högskolan i Halmstad and thirteen informal investors from Halland, Ludvig Granberg being one of them. The vision is to create opportunities for entrepreneurs who want to develop innovative businesses and jobs in Halland. The investments are meant to close the gap between founding money and traditional venture capital.

 
The team from R360 System on a trip to Idre.