Virtual art project improves quality of life for seniors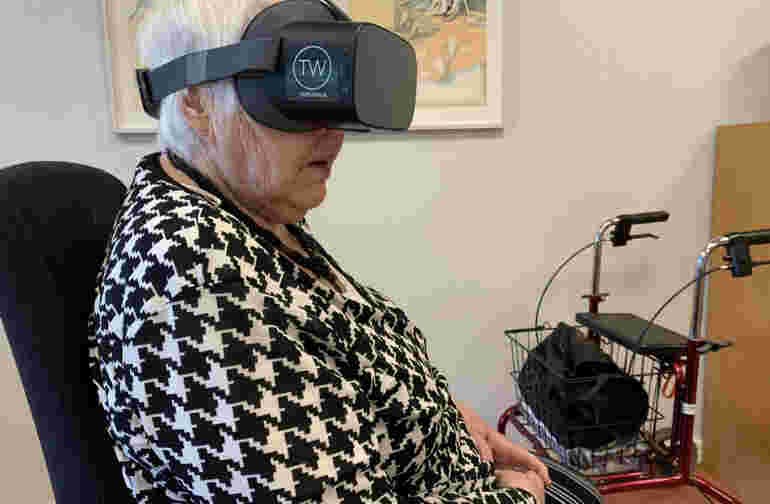 Virtual reality is stepping into the wonderful world of art. With today's VR technology, anyone who isn't able to physically be present for exhibitions is now able to virtually be a part of what's actually happening in society, says Emma Börjesson, project leader at Leap for Life.
Research shows that cultural activities have positive effects on our well-being. Sweden also has a national goal where everyone should be able and allowed to participate in cultural life. However, many senior citizens are struggling with participation in cultural events.
With this in mind, Halmstad municipality turned to Leap for Life, an innovation arena located at Halmstad University, and a virtual reality project was initiated.
Our VR solution is a wonderful way to make art available to whoever experiences difficulties in physically attending our museums and art halls.
Leap for Life has been conducting the project "An Art Walk With Digital Glasses", with the purpose of bringing local art with a strong sense of recognition for senior citizens to those who no longer aren't able to attend art halls.
"It's really about testing and exploring the possibilities around utilizing VR for this target group," Emma Börjesson says.
Emma Börjesson, project leader at Leap for Life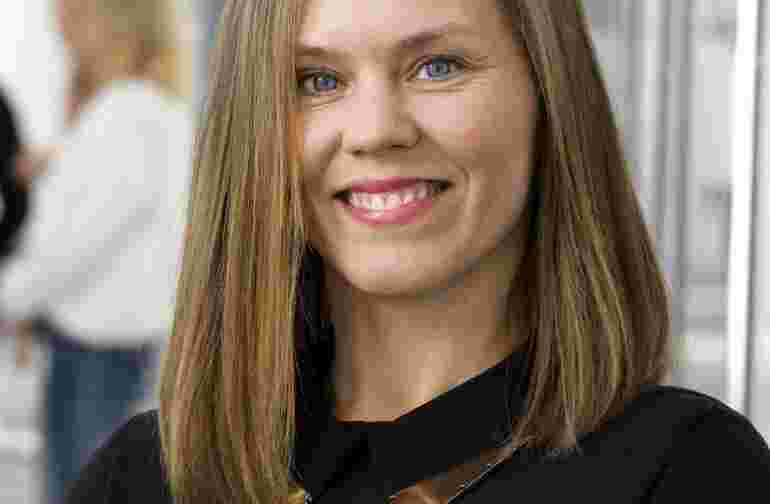 Filmed with 3D camera
In a collaboration between the cultural administration, the home care administration, the geographical information system in Halmstad municipality, and Danish company TakeAwalk, VR was tested on the target group to investigate the level of susceptibility for this type of technology and how it might be utilized. Leap for Life were responsible for compiling the experience.
"People in the test group were able to have their voice heard and affect the way we produced the VR experience. We had a lot of positive feedback from this part of the project," says Emma Börjesson.
Because of TakeAwalk's platform fitting the essential needs of the project, Leap for Life were able to create a local art walk which was then filmed by a 3D camera.
"We documented local art at Halmstad City Hall together with a speaking guide. Afterwards, we compiled a VR viewing which received very nice reviews."
Navigating with your eyes
For safety reasons, the user, or visitor, is situated in a chair throughout the virtual art walk. For this particular occasion, an office chair was used with the ability to swivel and turn, without forcing the visitor to turn their head – something many senior citizens would otherwise not be able to do.
"This obviously hinders a walk-around-experience, but being able to swivel and turn still creates a sense of actually being there."
There are symbols in the VR glasses which are activated with the assistance of the user's eyes. This way, the visitor is navigating between art works and rooms by themselves.
"Our pilot's quickly understood what they were able to do, and how to do it. We deliberately chose not to have too many symbols, in order to keep things simple."
There were seven different pieces of artwork being presented. Among them, a mural, a textile piece, a sculpture and a relief. The average visiting time came out to around ten minutes.
All in all, the results were fair and Leap for Life is hoping to have this project further developed and used in different contexts, especially in senior citizen's homes.
"We're able to tailor the experiences based on need, there really is no limit to what experiences could be offered," says Emma Börjesson and continues, "For us, it's wonderful being able to offer a chance for senior citizens or people with certain restrictions to visit places like this, which they otherwise would not be able to. Only our imagination can stop us now."
Want to know more about innovation in Halland? Contact us!