Halmstad University Solar Team – Racing 3000 Kilometres Powered by Solar Energy
Halmstad University Solar Team
The team behind the solar car Sven, which will compete in the Bridgestone World Solar Challenge 2023.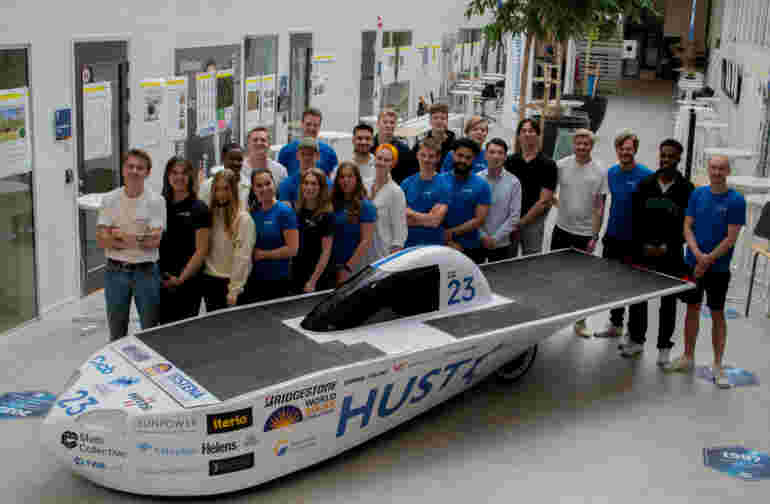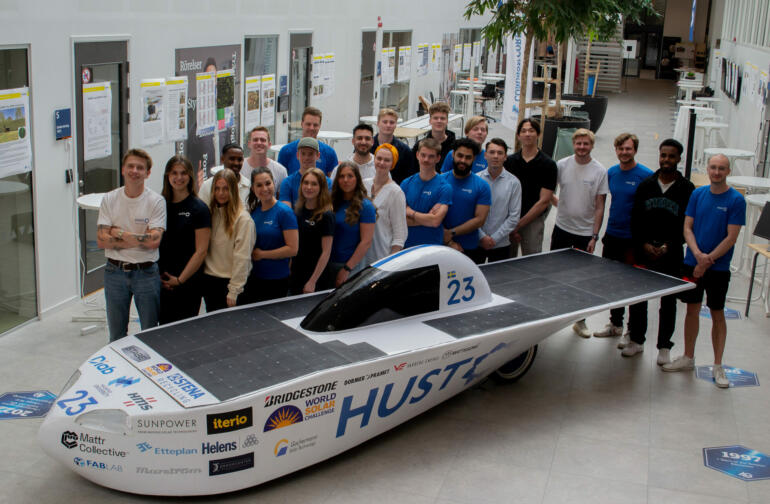 Are you a student at Halmstad University looking for exciting opportunities? Look no further than the Halmstad University Solar Team (HUST), a dynamic group of approximately thirty students dedicated to building a solar-powered car to compete in the world's premier solar car racing event—the Bridgestone World Solar Challenge.
The Bridgestone World Solar Challenge: A 3000-km Odyssey
The Bridgestone World Solar Challenge, held every two years, spans a 3000-km challenging  journey from Darwin in the north to Adelaide in the south. In this prestigious competition, Halmstad's team competes with students from 35 nations worldwide to design, construct and manufacture the most efficient solar-powered vehicle, with hopes of crossing the finish line first.
A Journey of Evolution at Halmstad University
Halmstad University's involvement in this remarkable venture dates back to 2019 when the project started within the concept of FabLab Halmstad and a group of students from the Product Development and Innovation Engineering program took up the challenge. Today, the project has opened its doors to students from all programs at the university.
Fabl Lab at Halmstad University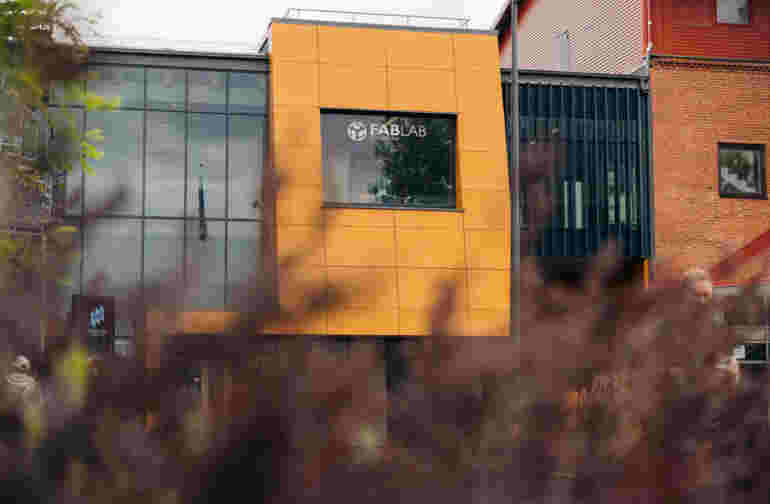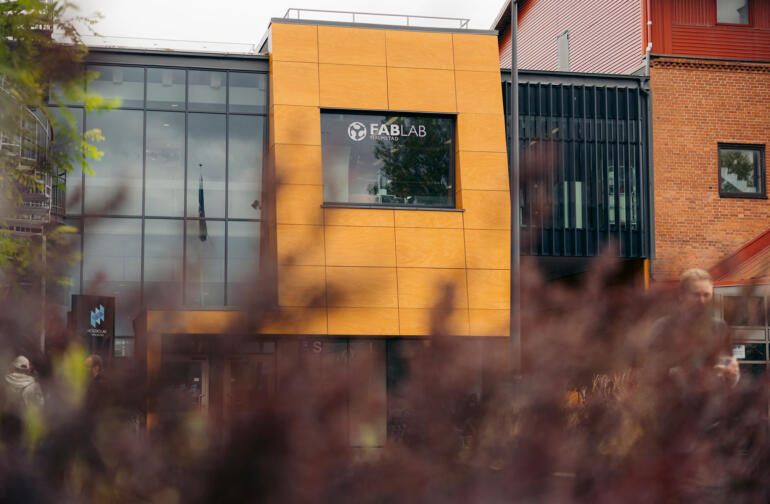 A Continuous Cycle of Innovation
After each race, the entire team regenerates from scratch. This involves securing sponsorships, crafting a new design, establishing the construction process, and executing the physical build. The two-year cycle is both exhilarating and demanding.
Two Years of Preparation and Counting
The preparations and development for this year's participation have been ongoing for two years. The primary challenge lies in creating a lightweight, aerodynamic, yet robust vehicle, all while adhering to sustainable principles. Moreover, the team must navigate a comprehensive 70-page safety protocol.
Halmstad University Solar Team
The preparations and development have been ongoing for two years.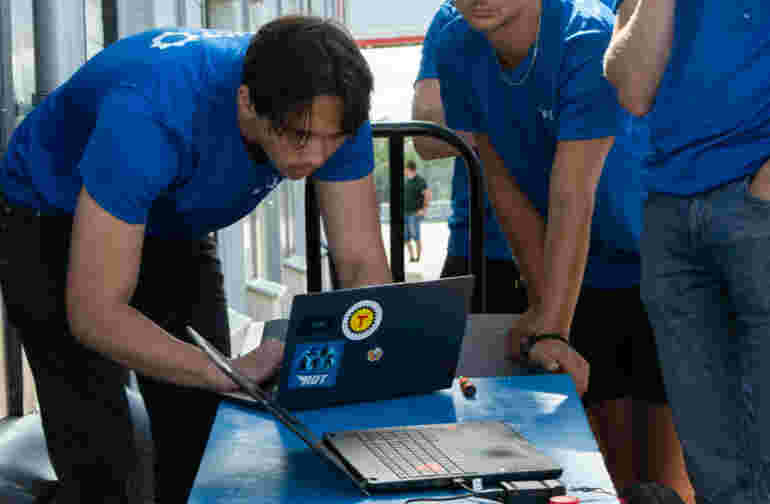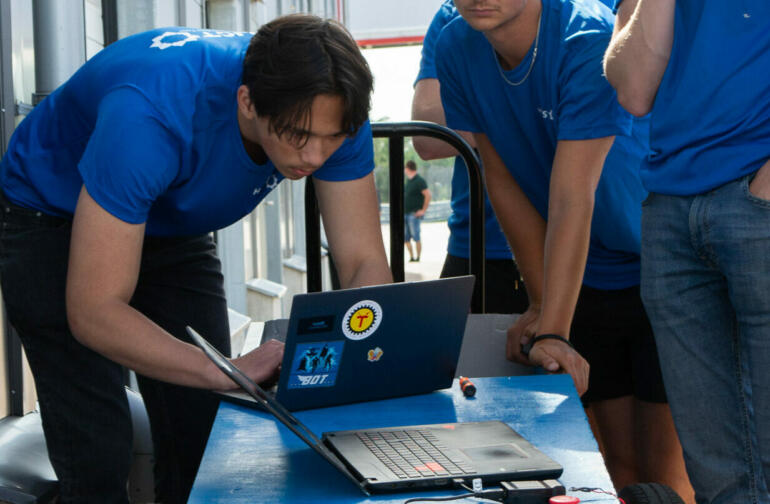 Powering Forward with Solar Energy
The vehicle is exclusively solar-powered and is subject to strict regulations regarding the maximum power output from its solar panels. Simultaneously, there are numerous safety and sustainability requirements that must be met to qualify for participation.
Beyond Technical Challenges – Strategy in Play
The competition isn't just a technical test; it also assesses the teams' strategic abilities in managing energy consumption, weather conditions, and terrain. Participants must strike a balance between driving fast enough to avoid time loss and conserving energy to prevent battery depletion.
Halmstad University Solar Team
The car is 5 meters long and 1.35 meters wide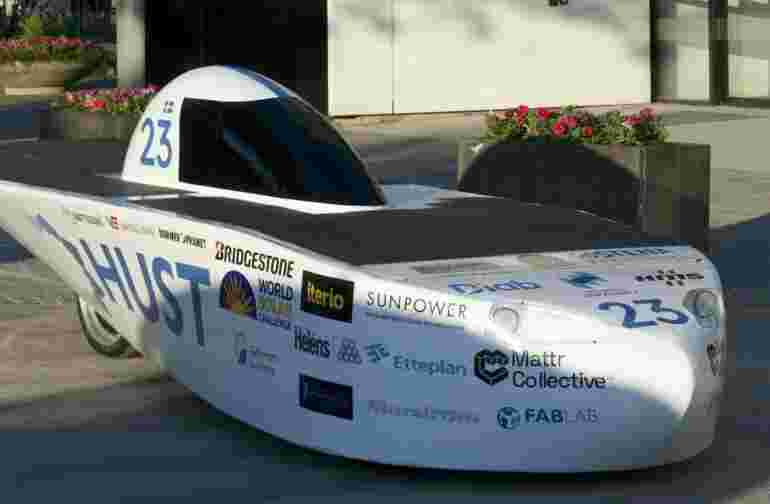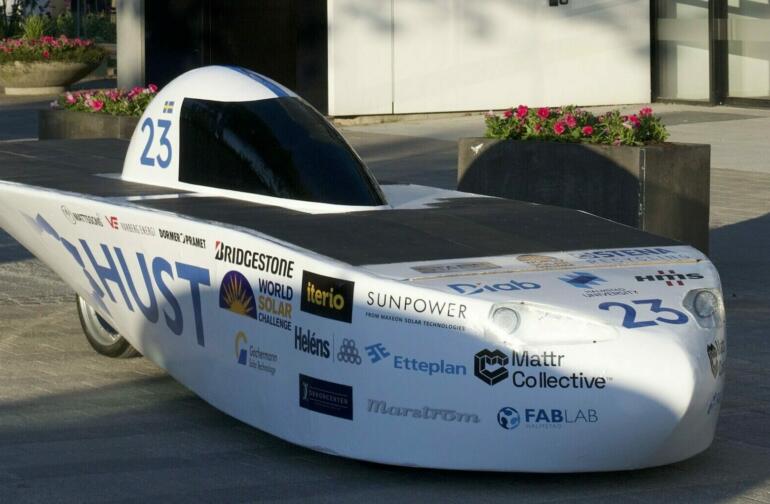 The Road Ahead
Seventeen team members will be present in Australia, including six drivers. The team heads to Australia with ambitious goals and a well-defined strategy.
We are filled with anticipation, and with just one month to go, our excitement is mounting. We have high aspirations but are also acutely aware of the challenges we may encounter on-site, which we must adapt to.
In conclusion, Halmstad University's Solar Team is not only making strides in sustainable transportation but is also a testament to the institution's commitment to experiential learning and innovation. The Bridgestone World Solar Challenge serves as a thrilling platform for students to apply their academic knowledge to real-world challenges and push the boundaries of solar-powered technology.
"We´re a benchmark for what 3D printing can be"
Måns Broman, Strategy and Marketing Director at Reform Design Lab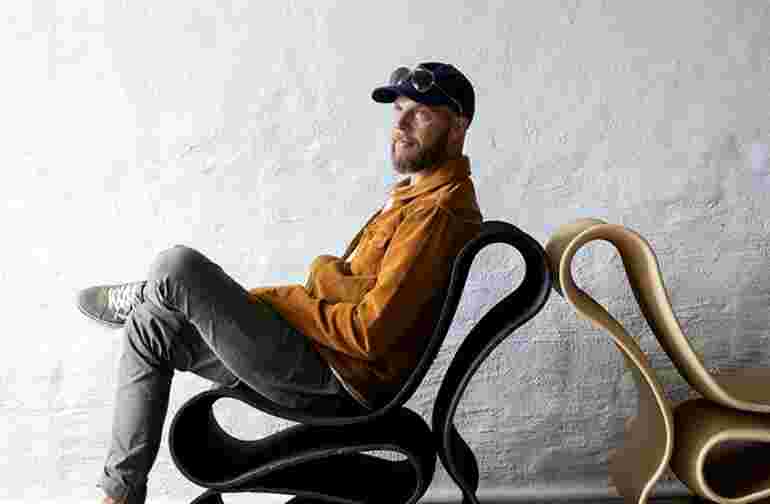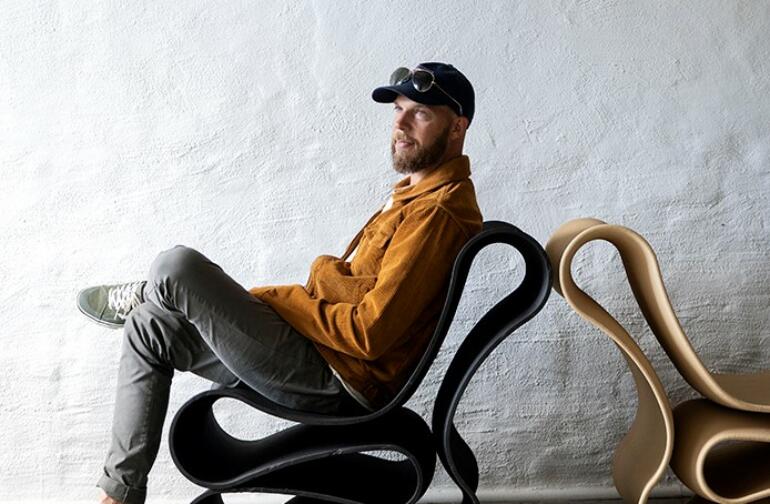 Could a chair change the world? Have a seat, and you'll understand why. Reform Lounge Chair – a circular premium chair from Halland – is the world's first 3D printed piece of furniture manufactured on a large scale.
When designer and Reform Design Lab co-founder Jurij Rahimkulovn designed the Reform Lounge Chair about seven years ago, 3D printing technology wasn't really a thing yet. Shortly after, Reform Design Lab were contacted by RISE – a research institute cooperating with companies, academic institutes and the public sector on an international level, with the goal of bringing innovations to a sustainable society.
"They had an ongoing project where they wanted to 3D print furniture on a large scale, and asked us for a drawing. Which we were able to provide, since we already had the drawing by Jurij Rahimkulovn. And this was the birth of the 3D printing industry in Sweden," says Måns Broman, Strategy and Marketing Director at Reform Design Lab.
Måns Broman and Jurij Rahimkulovn both have a background in furniture design, and started Reform Design Lab together. With the support of RISE, they were able to refine the technology until making it possible to manufacture the chairs on a large scale.
We've done something that's actually impossible. I normally compare it to releasing a song exclusively to YouTube. There's very little chance of it becoming a hit, no matter how great it is. But, as it seems, everything really is possible. Every door we've encountered, we found to be open to us. Now we're basically just waiting for the King of Sweden to give us a call.
The design on everyone's mind
The short term goal with the Reform Lounge Chair was to appear in design magazines, win design awards and work with renowned decorators and interior designers in order to create a plausible and believable brand. Which is something they've succeeded with. Now, everyone wants to work with Reform Design Lab, according to Måns.
"We haven't really initiated sales yet, which says something about the general interest for a product and design like ours," Måns says.
Presenting a chair like this as recyclable up to eight times is no longer a selling point on its own. In this day and age, people expect circularity and sustainability.
"Basically, this is about us designing and manufacturing a good looking chair that's been able to get people's attention. The fact that it's a circular, thought through piece is merely a plus," says Måns.
Reform Lounge Chair has garnered a lot of attention internationally, and this is also where most customers are.
"We're not selling that much in Sweden yet, only a few select pieces. Our customers are mostly located in the US, Asia and the Middle East. Since we were pioneers in 3D printed furniture on a larger scale, it's given us a lot of attention in the industry, particularly internationally, but also in the fashion industry. We've been in contact with several famous fashion designers and brands, asking to feature the chair in their editorial photoshoots," says Måns.
And it really isn't that surprising, according to Måns. A lot of businesses want to be connected to circularity, sustainability, innovation and art. The fact that this is something new doesn't hurt either.
"It's a gallant, unrivaled design. We've become the benchmark for what 3D printing can do, particularly when it comes to artistic expression. It's our core value. What we're doing now is creating a brand able to communicate that."
Jurij Rahimkulovn, co-founder and designer at Reform Design Lab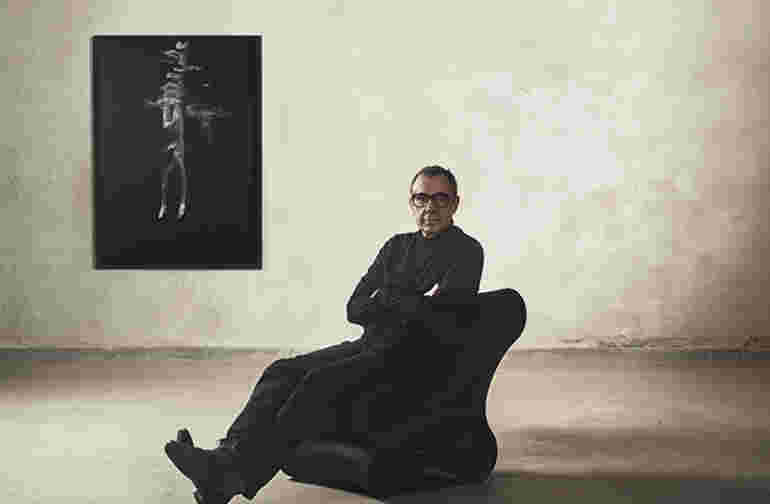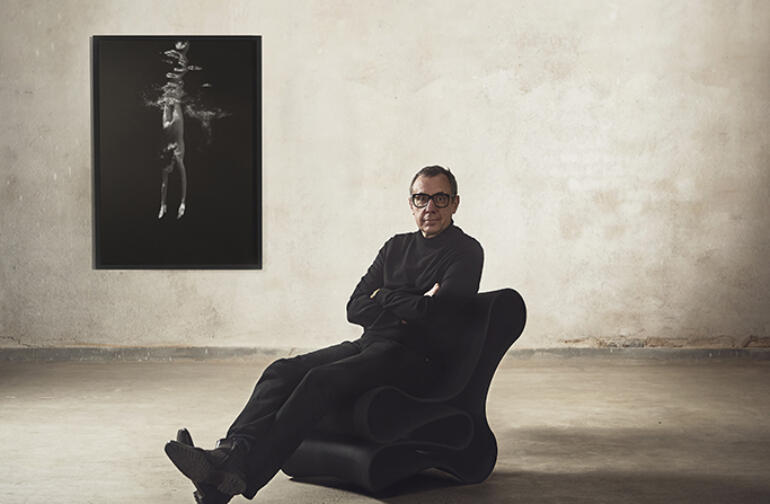 Halland a part of the brand
Working with agencies and influential people in Stockholm initially felt like a given, in order to reach out. But after all this success, Reform Design Lab has made an important decision.
"We need to work more locally and utilize Halland as part of the brand. There are a lot of really talented people right here in Halland. At this stage, we have a strong platform and don't really need the help from well-known names and brands," Måns explains.
We need to work more locally and utilize Halland as part of the brand. There are a lot of really talented people right here in Halland.
This Spring, there will be an official launch of the chair and the environmental campaign images were shot at Rörbäck Forest Retreat, nested deep in the forests of Halland. Two Halland-based agencies were contracted for the job – Hidvi Group and Deilig Media.
"They make it more fun. Halland isn't known for its furniture, so we would love for our brand to be able to highlight Halland in general as well as the exclusive environment we have here," Måns says.
Made in Halland
Reform Design Lab also has plans to take over manufacturing in Halland. Today, the chair is made in Karlshamn, Blekinge in the south of Sweden. But for the moment, the project is put on hold as a result of the current inflation.
"We made the decision to wait. At the same time, our sales have gone up substantially, so we might make this project into a reality in 2023, " Måns says.
The ambition is high, and the aim is to have production located on several different continents in order to avoid long transports of raw materials as well as finished products.
"Our goal is to have local manufacturing, using local materials, on a global scale. For example, we may find material available in Tokyo more suitable to work with instead of wood from Finland."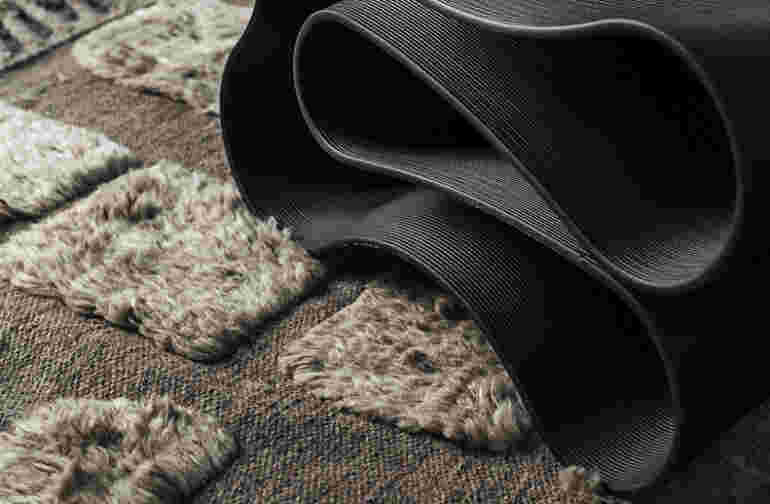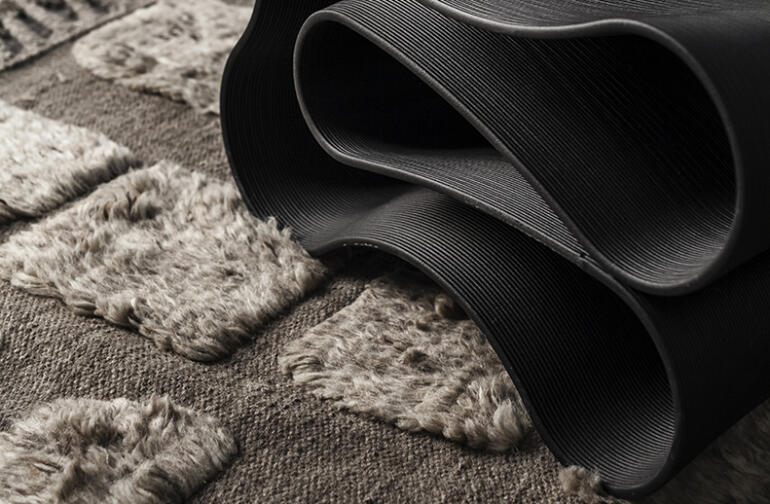 From "no more" to OnceMore – textile can be reused.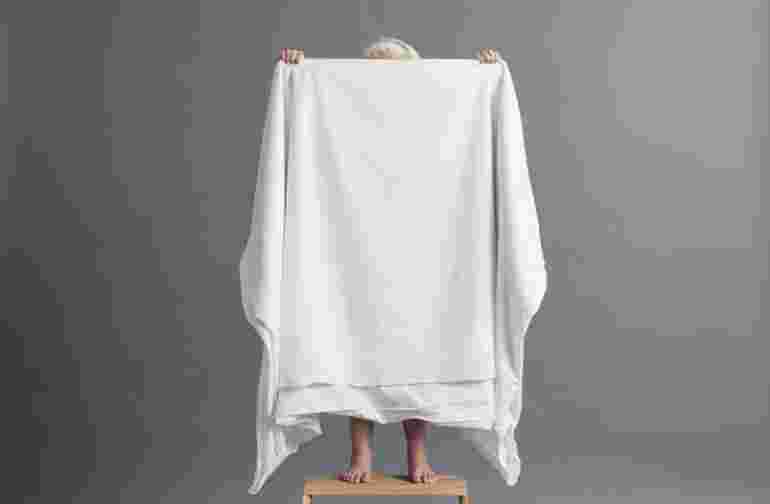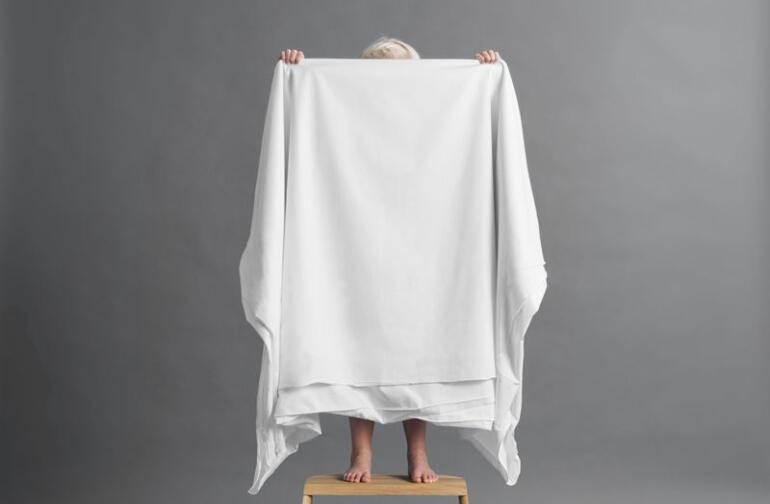 Forest company Södra in Halland has developed the world's first process for recycling blended-fiber textile waste. Using raw materials from the forest to make this a possibility, OnceMore is a circular process transforming large volumes of used textiles into new clothes.
Each year, a hundred million tons of textiles globally, and 85,000 tons in Sweden, are turned into waste. They deserve a better destiny than ending up in the trash and being incinerated. 
– You have to consider the possibility that waste can be raw material for someone else. Working across industry borders is becoming more important than ever. OnceMore is an example of that, says Catrin Gustavsson, Business Area Manager Innovation at economic forestry association Södra.
Textile + wood = pulp
The OnceMore process combines cellulose from wood with fibers from used textiles, creating a pure, high quality textile pulp.
– The textiles we can process are viscose, polyester and cotton, as well as polycotton, a blend of polyester and cotton. Being able to process that blend makes our technology unique, says Catrin. 
Trends and legislation within the EU pushes the development of circular sustainability models. Additionally, Sweden has created a national strategy for a circular economy. 
– At Södra, we work a lot with circularity. It's not a question of if but rather when all companies and consumers have to consider this, she says.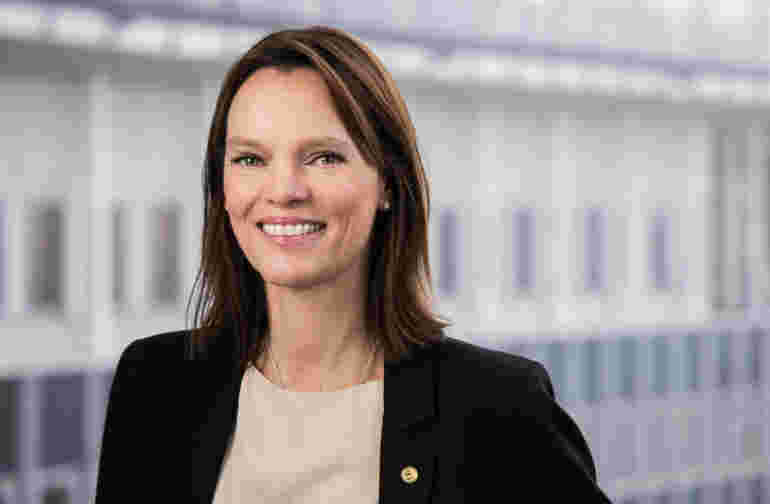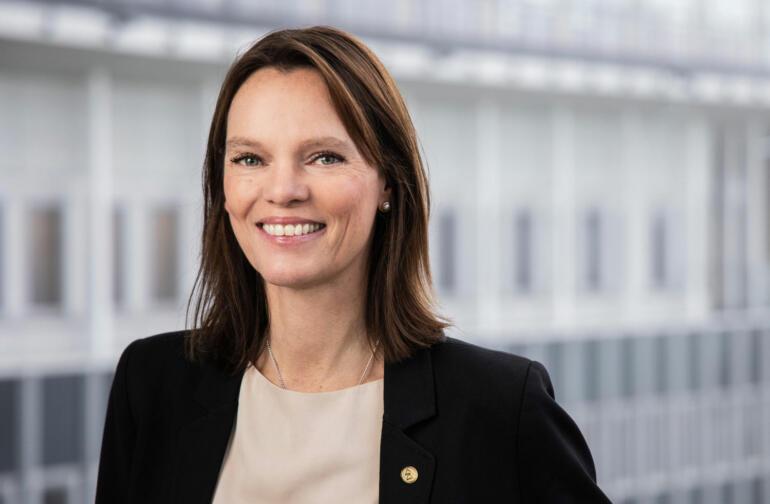 – At Södra, we work a lot with circularity. It's not a question of "if" but rather "when" all companies and consumers have to consider this.
Collaboration with companies and fashion brands
Södra operates within the manufacturing industry. When they develop new products outside their ordinary production, they need to collaborate with other companies and institutions. Finnish recycling company Rester, Scandinavian fashion company Lindex, Chalmers Tekniska Högskola in Gothenburg, PM Vänner & Hotell and Danish clothing and accessory company Bestseller, have all been important collaborators to Södra when developing OnceMore.
– In this case, collaborating with these brands has been crucial. They are the ones able to demand more sustainable products. It's important for us to collaborate with a company like Bestseller, since Södra is a raw material producer located way back in the production chain.
Demand from customers for circular solutions
OnceMore is a benefit to Södra's members and customers who want to live up to sustainability demands and be part of the transformation in global society. Clothing industry brands demand these types of products since customers request them, and because they want to be more circular and sustainable. 
– It's really exciting that we can be of help and be a part of this process, and that the textiles that previously ended up in a landfill or were incinerated, now can be recycled and come to use again, says Catrin Gustavsson.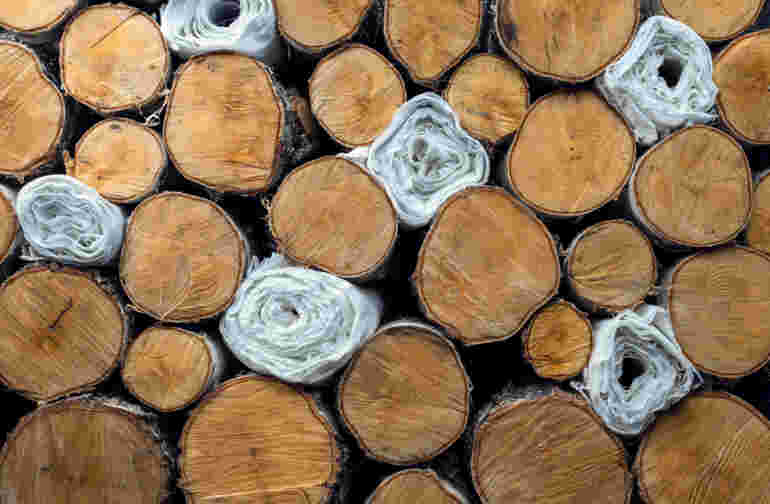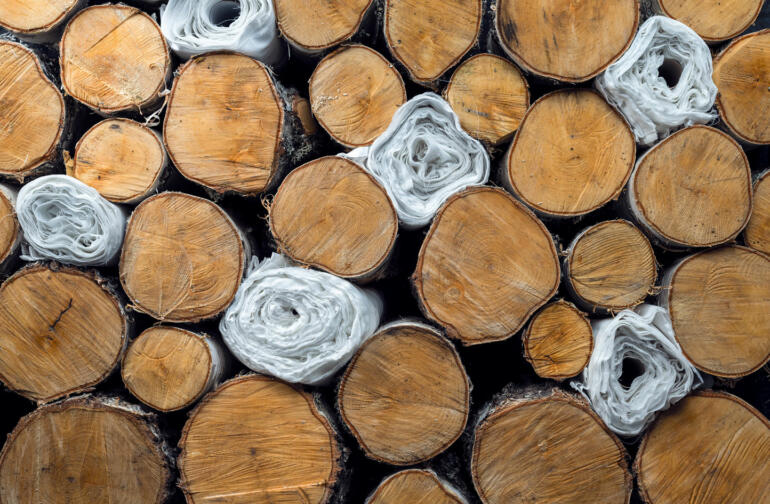 Yangi: Reshaping the world of packaging.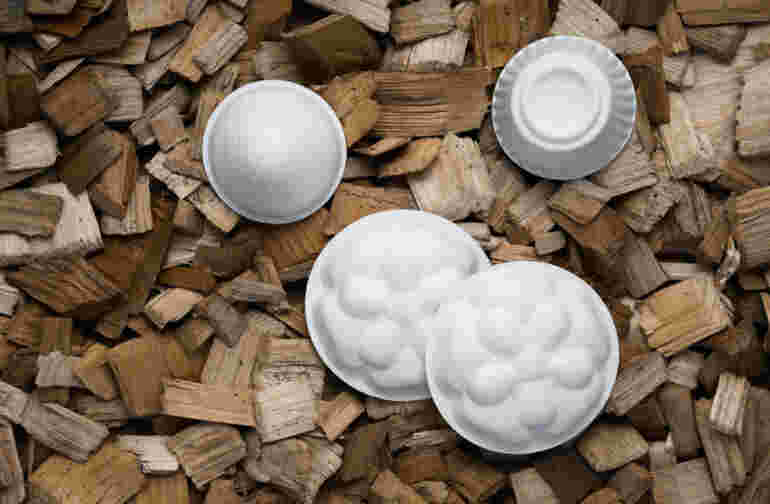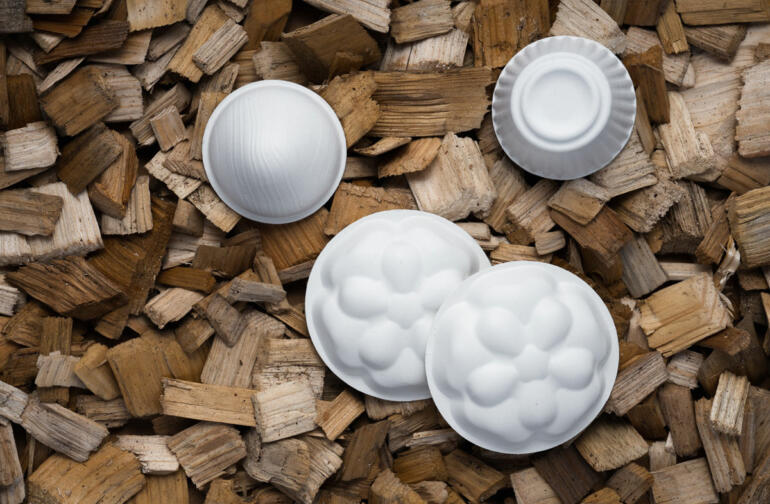 Are plastics' days numbered? Through new and unique technology, wood cellulose fibers are being pressurized to packages able to replace plastic and fossil-fuel made packaging polluting our environment.
– Yangi's dry forming technology is groundbreaking. And it's happening here, in Halland, says Anna Altner, Loop Factory Holding CEO and founder of Yangi.
Plastic is cheap to produce and there are currently no techniques in place for natural materials able to compete, cost-wise, and replace it. But times are changing. The EU is preparing an extensive legislative package concerning sustainability issues, including the packaging industry.
– As the legislation is being implemented, we see a huge increase in demand for alternative materials, wanting to replace plastics, says Anna Altner.
Ms. Altner is the CEO of Loop Factory Holdning and founder of Yangi and The Loop Factory. The goal of each company is to develop new, innovative technology for natural, resource-effective materials and circular solutions.
Born in Varberg, Halland
Anna Altner was born and raised in Varberg and has a background in the paper industry where she's spent most of her professional career. She's also an experienced chemical engineer focusing on technology, sustainability and innovation, with particular attention towards packaging innovation.
– In Varberg and Halland, there's a closeness to forest raw materials and companies working with fiber-based products. There's a large competence within cellulose-based materials in Sweden and Scandinavia as well, with a research initiative aimed at how we can utilize the forest in manufacturing new products. This creates an incentive for global companies to turn to us for expertise, Ms. Altner says.
Wood could be a plastic industry alternative
In 2014, Anna Altner came in contact with a Danish inventor developing pilot facilities meant to replace plastic packaging. The inventor was stuck, and wished for someone else to take over the steering wheel.
– I'd previously been involved in different research projects with a similar goal, so I immediately felt that this could be the beginning of something really unique. I just couldn't pass the opportunity up. The acquisition of the pilot machine, including research documentation, became the foundation of The Loop Factory, the beginning of developing this new, cutting-edge packaging technology, Anna Altner says.
The company is supported by the EU
In late 2021 going into 2022, the Loop Factory project broke free and became a company of its own – Yangi. The goal was to become a global company and an alternative to the massive plastic industry.
Yangi is a startup where border-crossing collaborations and reaching out for competancy beyond company borders is key.
– We don't want our technology to be riddled with different patents. It's supposed to be used by as many people as possible, Ms. Altner says.
The EU recently allocated huge financial support for the Yangi project, while the next generation machine is in development.
– Cost-wise, we're getting close to the price of plastic. But at the same time, the ability to pay for products with or without plastic is increasing. Legislative and consumer presssure together with brand owners' sustainability goals has completely transformed the playing field when it comes to sustainable materials. We had a totally different situation two years ago, Ms. Altner says.
Yangi is renewable, compostable & recyclable
Manufacturing packaging without water is the core of this unique process. Replacing water is air, releasing the fibers from the cellulosa of the paper mass. The end product is something similar to cotton, squeezed together by applying heat and pressure, able to be shaped into packaging when needed.
– The process minimizes the climate footprint and equals 30 to 70 percent lower CO2 emissions, compared to plastics, depending on packaging. Furthermore, the materials we're using are renewable, compostable and recyclable. To a large degree, it's about using the Earth's resources in an efficient way, Ms. Altner says.
What type of packaging materials can be replaced by Yangi?
– Hard-plastic food packaging which is being used extensively today. The challenge is to have the right kind of packaging in place. Dry-forming technique hasn't been researched a lot, which is what Yangi's mostly focused on. The knowledge and competence born from this is completely unique, cutting-edge both in Sweden and the world. And it's happening right here, in Halland, Anna Altner says.
The process minimizes the climate footprint and equals 30 to 70 percent lower CO2 emissions, compared to plastics, depending on packaging. Furthermore, the materials we're using are renewable, compostable and recyclable.
Anna Altner, CEO of Loop Factory Holding and founder of Yangi.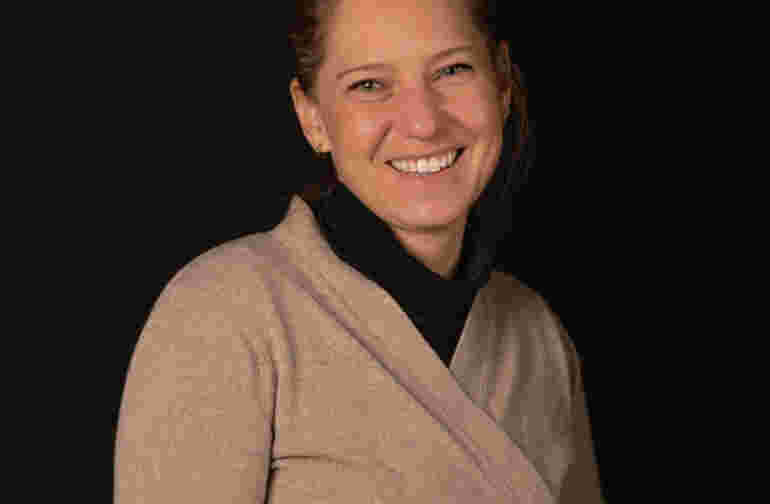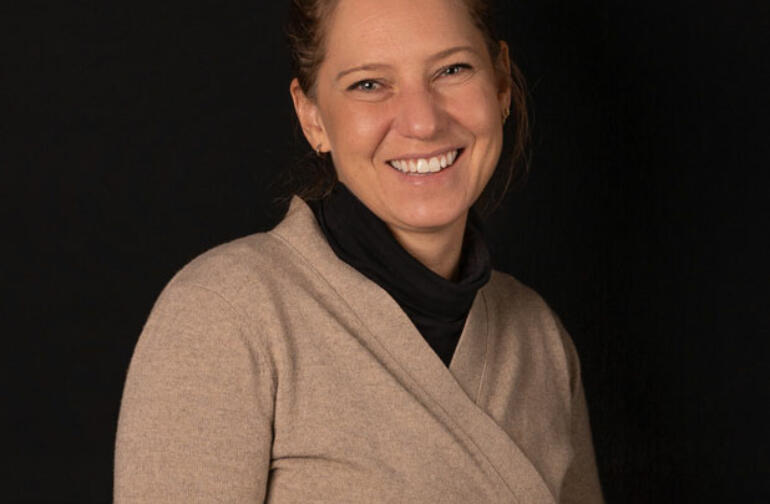 Fab Lab – driving social change by technology innovation and collaboration.
Martin Bergman (left) and the team at Fab Lab, Halmstad University.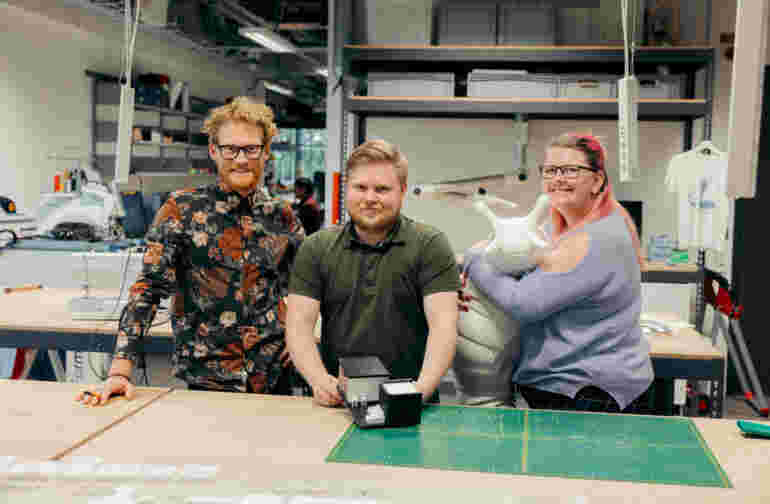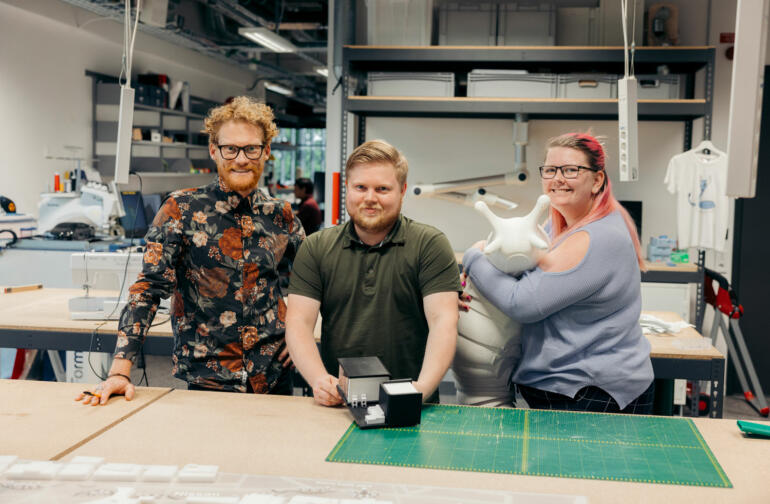 Measuring pollutants in streams, underwater drone Catfish will be able to make informed decisions about actions in different water courses. This is the kind of community development projects that Fab Lab, operating from Halmstad University, are interested in and have the tools to run. 
There are more than 2,500 Fab Labs spread all over the world. One of them is in Halmstad, in the Halland region. At Fab Lab Halmstad University, three people are central in running and executing different projects, together with some 130 students and researchers. 
Fab Lab – a global network
Fablab was founded in 2016, and is a global network with more than 2,500 registered laboratories in 100 countries. 

Fab Lab, or Fabrication Laboratory, is a concept developed at Massachusetts Institute of Technology, MIT, and is based on openness and collaboration between education, research, industry, and citizens. Once a year, all Fab Labs meet and discuss and exchange experiences on society's challenges. This year the summit was in Bali, Indonesia. 

The 25 Nordic Fab Labs collaborate in a network, since their political and geographical climates are similar. They meet monthly. 
– Fab Lab is a strong driving force for creating new projects in Halland. We want them to be community development projects, and not end up being just a report in a journal, says Martin Bergman, head of Fab Lab's laboratory and a design engineer with a master in machine technology and industrial design, researching perceived material quality.
Fab Lab – a laboratory for converting theory into practice
– We often use Fab Lab as a tool for converting theory into practice. Here, students get a chance to develop theoretical models and visualize them, so that they're able to understand them in a wider context, he says and adds that, "we want Fab Lab to be used for education and research, and make companies understand that they can have an important role for community development."
According to Martin Bergman, digital production will eventually transform the industrial landscape from the ground up and affect the company's possibilities to compete and survive. Which is why digitization is of great importance for established businesses when it comes to their possibilities for renewal, the creation of new businesses, and development of new products. This is where Fab Lab can help.
The prototype of floating colony cabins equipped with its own hydroponic cultivation was the result of another Fab Lab project.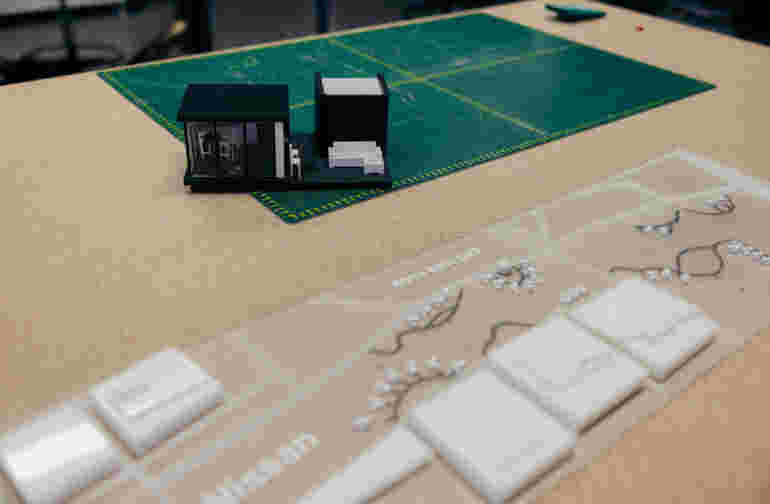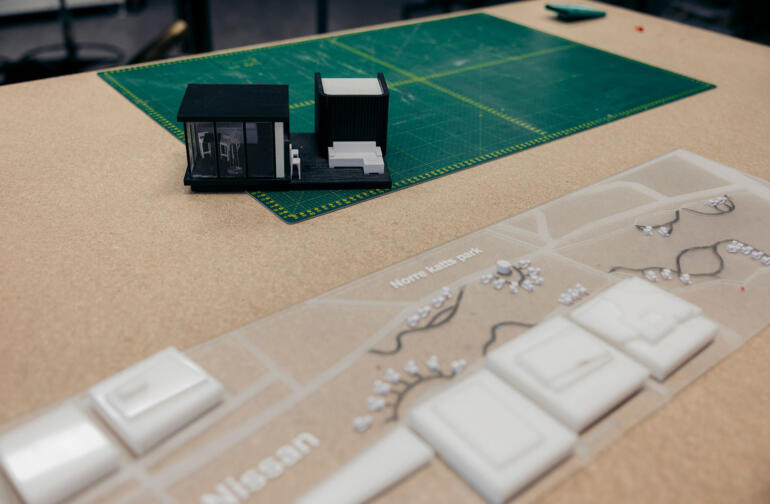 Catfish for cleaner waters
Catfish is one of the most talked-about Fab Lab projects. It's an underwater drone which samples the water quality in streams. The data will later be the source for efficient measures for cleaner lakes, streams and oceans. Catfish is autonomous, powered by solar cells and orientated with a GPS. 
– Normally, water samples are taken from the water surface. However, heavy metals and other types of desirable data are located deeper down, depending on their weight. With its different sensors, Catfish can take samples on these kinds of depths, says Martin Bergman. He explains, "Catfish is used to detect where there's an inflow of pollutants. Based on this, measures can be taken at the actual location where it's needed, for example with a sewage treatment system. This is a smart way of sampling water, and it hasn't been possible before," he says.
For Fab Lab, the Catfish project is a prime example of an interdisciplinary project where a wide variety of competences are needed to succeed, such as electric engineers, design engineers, and communicators, as well as the administration of applications for different permissions.
Halmstad – an innovation hub
Fablab's principal focus is research and development in Sweden, supported with funding by the Swedish government. Martin Bergman explains that typical research areas involve materials design, pedagogy, and 3D tools.
– When it comes to creating new projects, we're a strong force. After this, investors are needed, but most of the time the main part of the funding comes from the school. At times, the projects are co-funded by several investors, usually when there's a possibility for community development.
It's no wonder Halmstad University is housing Fab Lab. The region wishes Halmstad to be a type of hub for technology and innovation in community development. 
– There's a strong driving force and intention that the whole region transforms into this type of hub, and not just Halmstad. It will start here on campus, and then others will take it far and beyond, says Martin Bergman.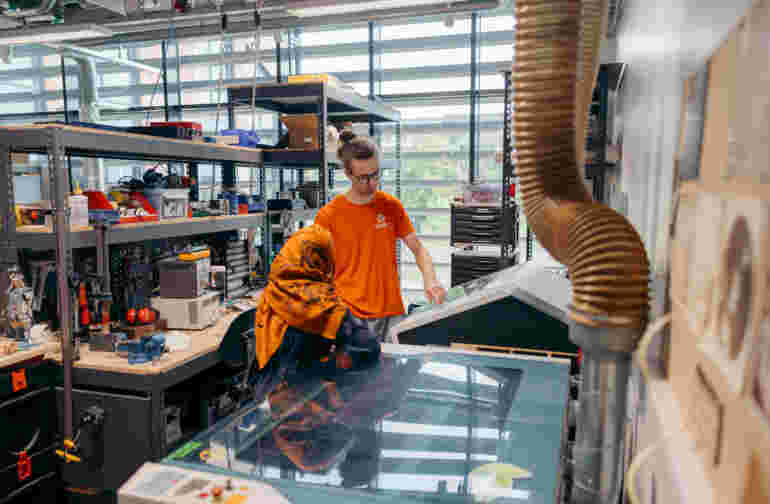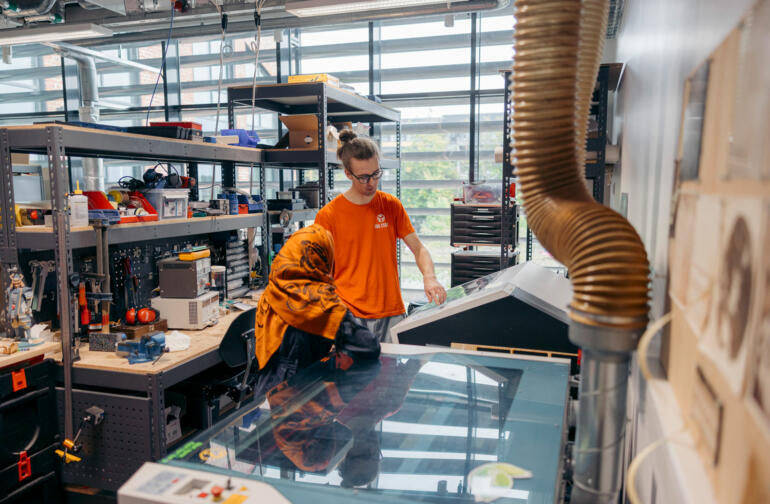 How Glesys created the holy grail of data centre cooling in Falkenberg.
Hosting company GleSYS uses residual heat from the data centre to warm up the homes of Falkenberg.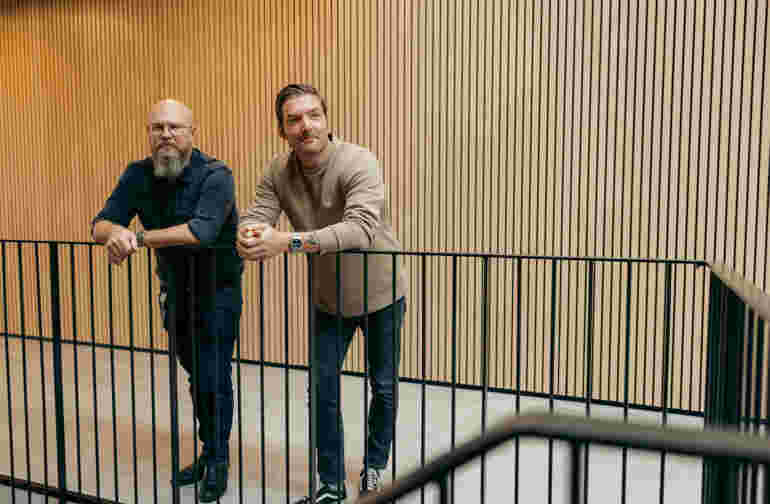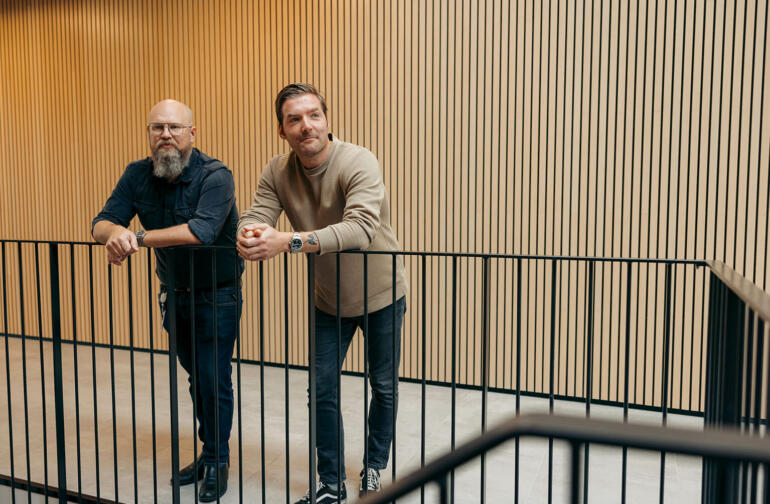 Having roots in Falkenberg, it was natural for the hosting company Glesys to build a new data centre in Halland. Through a unique collaboration with Falkenberg Municipality and Falkenberg Energi, the surplus heat from the data centres can heat up to 1,700 homes.
When the new, modern data centre was completed in Falkenberg a couple of years ago, it was after a unique collaboration between the hosting company Glesys and municipal energy company Falkenberg Energi. Glesys represents a new generation of infrastructure providers, offering resource-efficient cloud solutions through modern and environmentally friendly facilities.
"One of our goals was to be able to harness all the residual heat created by every server in operation and transfer it to the municipal district heating system. It's by far the best way to make use of the excess heat generated in a data centre," says Sebastian Westman, marketing manager at Glesys.
Focus on sustainability
The facility in Falkenberg is powered by 100% renewable ecolabelled energy under the Swedish Environmental Protection Agency's Good Environmental Choice ecolabelling scheme, and is designed to consistently focus on the environment and sustainability. Glesys is also certified to ISO 14001 – an internationally accepted standard for companies that want to pursue effective and structured environmental management. The company operates servers for over 4,000 customers in 67 different countries, although the vast majority of customers are in Sweden.
"The cloud that everyone is talking about today is really an industrial space, or rather a data centre, with several data halls and a lot of hardware, cables and other equipment running around the clock. In our data centres, customer data is managed in the most sustainable way currently possible," says Sebastian Westman.
Cooperation with the municipality
Together with Falkenberg Municipality, Glesys found a plot of land that was connected to the municipal district heating system. This led to a collaboration with the municipality's energy company Falkenbergs Energi on finding a solution that would benefit both parties.
The residual heat goes straight into the muncipalitys heating system.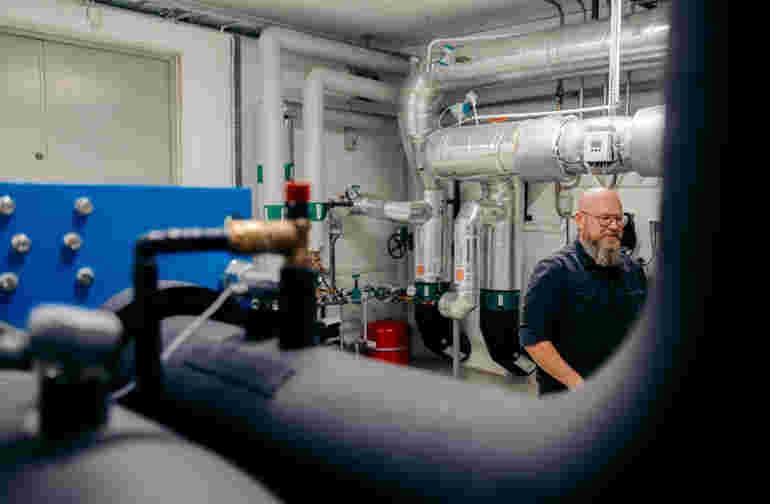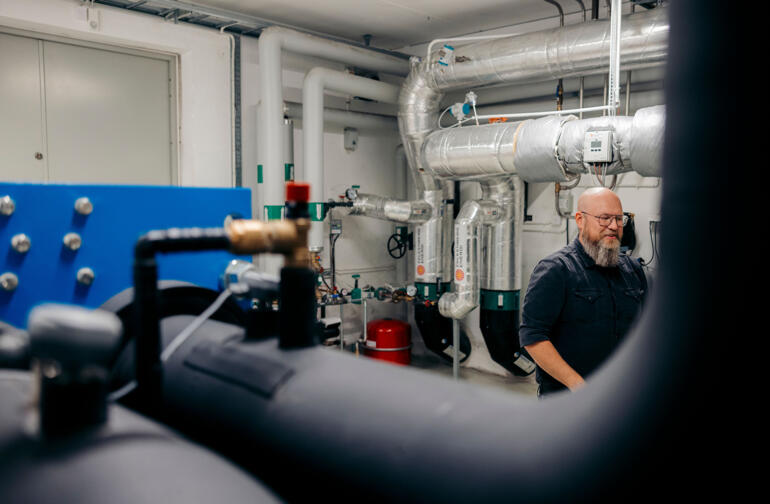 "These were optimal conditions. The cooperation includes connecting our data centre to Falkenberg Energi's district heating network, which enables us to share with local residents the heat generated in our data halls when all the servers are running," says Sebastian Westman.
The ability to use residual heat in this way requires investments from both parties, including the possibility for Falkenberg Energi to receive the heat. It's a rewarding collaboration that we're very happy about,
Facts about Glesys:
Glesys is a leading Nordic IaaS provider with its own data centres in Falkenberg and Stockholm in Sweden and Oulu in Finland. They also have offices in Malmö and Gothenburg, along with several partner data centres in Europe and the UK.
Glesys was founded in 1999 in Falkenberg, back then with the ambition of selling web hosting and e-mail accounts with associated domains. At the time, operations were based on a server in the US, but the value of having data and servers on home turf was quickly realised.
Glesys is certified to ISO 14001 – a standardised management system for the environment – and provides support in the active, structured work for a better and more sustainable climate.
End-of-life equipment is recycled through Mirec Recycling Solutions and replaced with more energy-efficient alternatives wherever possible.
Glesys' backup power supply runs on EcoPar – a fuel that, among other things, reduces CO2 emissions by up to 50% over its entire life cycle, to ISO 14040.
More Digital Technology in Halland
E-bikes for the love of cycling.
Johanna Smedberg, Head of Marketing and Business Development, Cycleurope Sverige AB.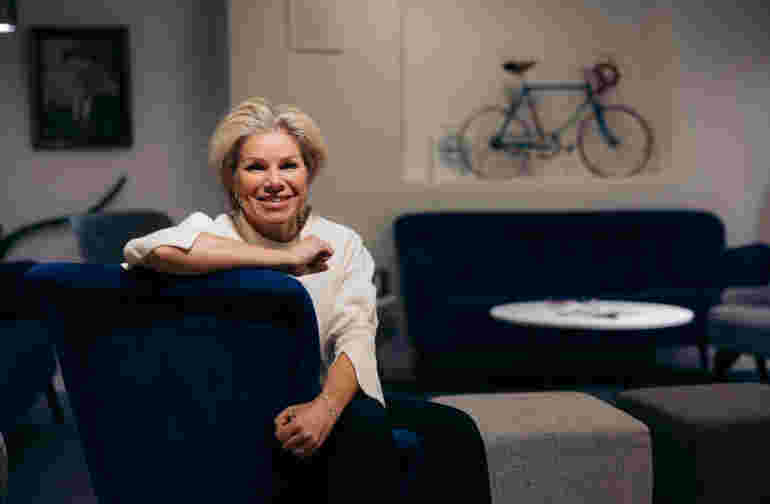 The e-bike turned out to be a gamechanger. Many people have replaced the car as a means of transport and now pedal their way on an e-bike. This has led to more people becoming active, and so their health has improved. This is the goal of Cycleurope: to provide added value and be part of the solution to societal challenges in the areas of health and the environment.
Halland is made for cycling. The province was a pioneer in the development of national cycle routes, which in turn has created many new jobs. One of these routes is Kattegattleden. Stretching from Helsingborg in the south of Sweden to Gothenburg on the west coast, it is a coastal route of 390 kilometres, running through the beautiful Halland countryside.
The e-bike is a gamechanger
It was also in Varberg in the same province that the Monark bicycle brand was launched over 100 years ago. Today it is part of Cycleurope Sweden, which in turn is part of one of Europe's leading bicycle groups, Cycleurope AB, with worldwide distribution and sales.
"The spotlight is on the e-bike – it's a gamechanger all over Europe," says Johanna Smedberg, Head of Marketing and Business Development at Cycleurope Sweden.
"We want to solve the puzzle of daily transport and be experts at that kind of bike. It's made motorists ditch their cars and replace them with e-bikes. This has given the e-bike a very important role," she says.
Close to customers in Varberg
Since being founded by the Grimaldi family in the mid-1990s, Cycleurope has grown organically and through the acquisition of strong, well-established local bicycle brands. Its Swedish headquarters are in Varberg and they are a centre of excellence for the Nordic operation.
We work from a Nordic perspective in Varberg, meaning that we develop, design and produce our bikes for the entire Nordic market here.
The advantage of being very close to the consumer is that there is basically a retailer in every town. This means that bike owners have both workshops and service close by. For many people, cycling is their only means of transport.
"When you make a journey like the one we've made, from a mechanical product to an electrical and technical one, new requirements emerge within the company. For example, software is crucial in an e-bike. This has meant that we're in need of new skill sets."
E-bikes needs software experts
Cycleurope has attracted a new type of employee, who also sees the quality of life in living in an area where the pace is completely different from that of a big city – where you can take your bike to work, all year round.
"When it comes to new skills in software and electronics, people who have such skills may not primarily be considering the bicycle industry as an option. But the industry has come a long way in recent years, and many people may not realise that these kinds of jobs actually exist," says Johanna Smedberg.
"We would like to break into these areas, because today's bicycle industry is not what it was five years ago."
Cycleurope develop, design and produce bicycles for the entire Nordic market.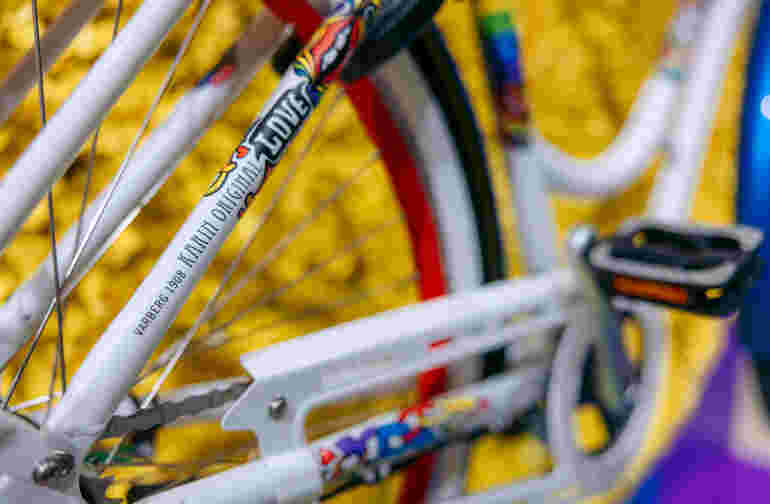 More than just bikes
For Cycleurope, bicycle ownership is also about the added value that a bike can bring. It is important to be relevant to cyclists and understand them in a wider perspective. This includes everything from bike maintenance and accessories to educating and seeing the bike as part of the solution to societal challenges in the areas of both health and the environment.
"We put a lot of resources into understanding and taking responsibility for these issues. For us, our mission is bigger than developing and building bikes that become a crucial part of our daily lives. We are committed to health issues and want to inspire young people to cycle more. This includes our involvement in the launch of the Skolklassikern multi-sport contest, which aims to get children moving to a greater extent. Around 30,000 children throughout Sweden take part in the contest every year.
Facts about Cycleurope:
Cycleurope bicycle group started to take shape in the mid-90s with the acquisition of a majority stake in Monark Stiga.
Cycleurope has distribution and sales in more than 50 countries around the world and is the market leader in electric bicycles (e-bikes) in Sweden
At its Nordic Centre of Excellence in Varberg, Cycleurope develops quality bicycles and bicycle accessories for the Nordic market under the Crescent, Monark, Sjösala, DBS, Spectra and TEC brands.
100,000 bicycles and e-bikes are built in the Varberg factory annually
Cycleurope has net sales of SEK 650 million and approximately 150 employees.
Cycleurope chairs Cycling Industries Europe, the voice of the cycling industry that actively promotes the sector in Europe and worldwide.
Want to know more about investments in Halland? Contact us! 
Göinge By: Swedens largest climate neutral residential area built in wood.
Concept visualization by Derome.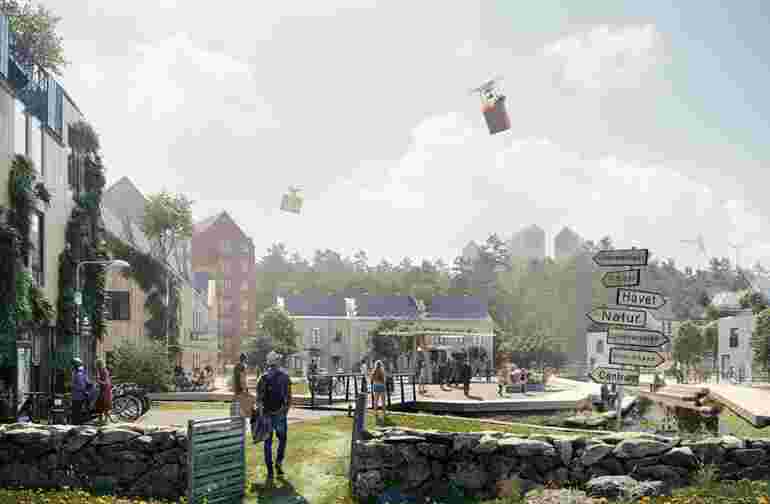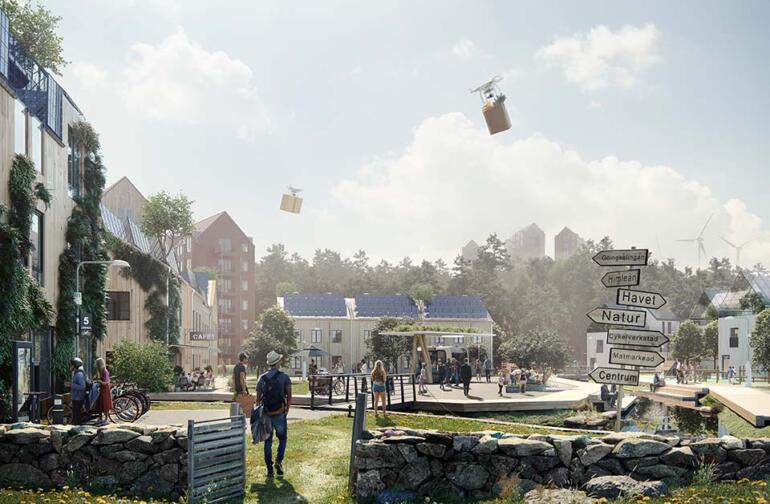 Imagine a village made from only wooden homes. And climate-neutral as well! It's on its way in Göinge By, just outside Varberg in Halland. 
If harvested from sustainably managed forests, wood is probably the most environmentally friendly, widely available building material there is. It is not only renewable but compared to concrete or steel it has a much smaller carbon footprint, especially considering that trees absorb carbon dioxide during photosynthesis.
With this in mind, the Derome Group – one of Sweden's biggest family-owned wood industries – are planning to build the country's largest climate-neutral and entirely wooden residential district, named Göinge By, on the outskirts of the city of Varberg in Halland.
Car sharing pools & solar power
Their vision is a community characterized by sharing and caring, that accommodates a truly sustainable, yet convenient lifestyle. To accomplish this, Derome is collaborating with Varberg municipality and other key players on a comprehensive plan – involving everything from coordination of car sharing pools to the facilitating of solar powered streetlights and smart bins.
In addition to innovative Greentech solutions, social sustainability is also an important part of Derome's vision. The residential area has therefore been designed to cater to a heterogenous population, incorporating a mix of rental homes, condominiums and detached houses, intermingled with natural green areas where residents can meet.
900 households in wooden homes
Construction is scheduled to begin in 2023 or 2024 and once finished, Göinge By will offer true sustainable living to a total of 900 households – in smart, comfortable and entirely wooden homes.
Want to talk investment possibilities in Halland? Contact us here.